It's official! Japan has just selected their Miss Universe representative and it's 20 year old Ariana Miyamoto – a mixed woman, or more appropriately in the context of Japanese culture, a haafu!
The word haafu, ハーフ hāfu is used in Japanese to refer to somebody who is biracial – half Japanese. The label emerged in the 1970s in Japan, coming from the English, "half" to imply "half otherness. Nevertheless, this is still the preferred term of self-definition.
Born of a Japanese mother and an African-American father, Ariana has caused quite a stir since being crowned Miss Japan, attracting a myriad of supporters as well as concerned critics.
A brown-skinned woman with foreign heritage being crowned the most beautiful woman in Japan has definitely called certain traditional norms into question. Theodore Bestor, a professor of anthropology and Japanese studies at notes,
"[I]t's often said by Japanese that they are ethnically homogeneous, that there are no real foreign populations in Japan."
A native of Sasebo in Nagasaki, she culturally identifies herself as a Japanese woman, explaining that although she may not fit the expected image, her "soul is replete with Japaneseness."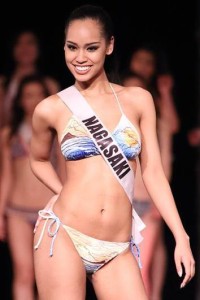 Interestingly enough, Japanese filmmaker, Megumi Nishikura released the critically acclaimed documentary, "Hafu: The Mixed-Race Experience in Japan," which explores the lives and experiences of multiracial Japanese citizens. The film revealed that 20,000 half-Japanese people, including both multiethnic and multiracial people, are born in Japan each year – as documented in a study done by NBC
Nishikura also told NBC that Miyamoto's selection as Miss Universe Japan "is a huge step forward in expanding the definition of what it means to be Japanese. The controversy that has erupted over her selection is a great opportunity for us Japanese to examine how far we have come from our self-perpetuated myth of homogeneity while at the same time it shows us how much further we have to go."
WE ARE CHANGING.
"Love… it surrounds every being and extends slowly to embrace all that shall be."
– Khalil Gibran