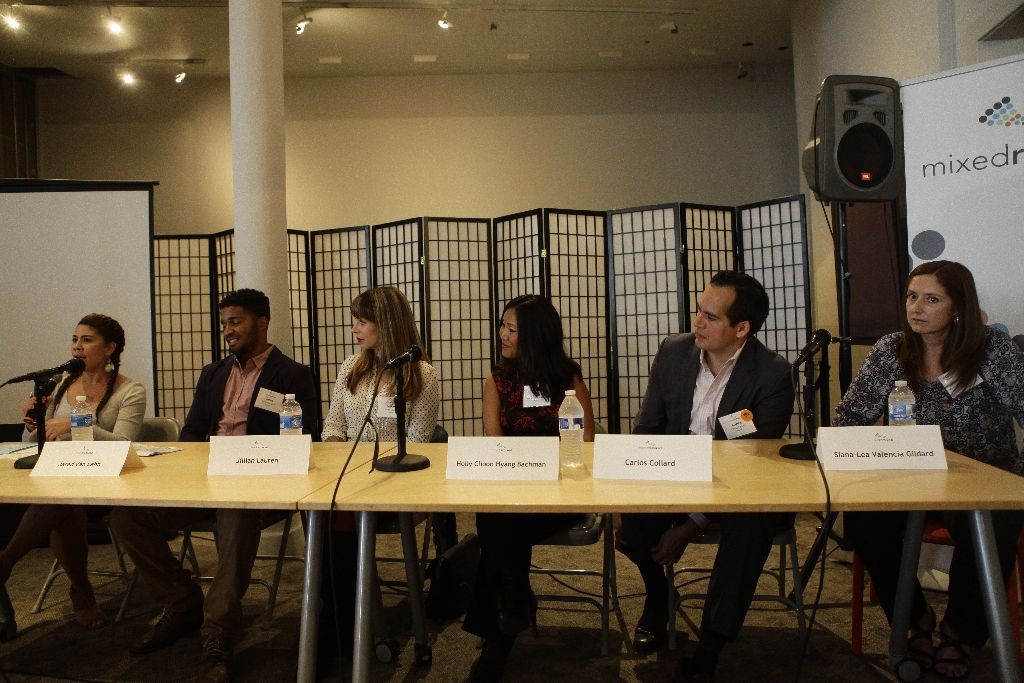 The Mixed Remixed Festival 2015 included two very powerful panels about transracial adoption.  Transracial Adoption: Parents and Adoptees in Conversation featured a wide diversity of experiences of both adoptive parents and adult adoptees.  Festival favorite Santana Dempsey served as our moderator. We weren't able to get video of this panel unfortunately, but we got some great photos and made great connections with true advocates and leaders in this community that is very much part of our community.
Transracial Adoption: Parents and Adoptees in Conversation
Jillian Lauren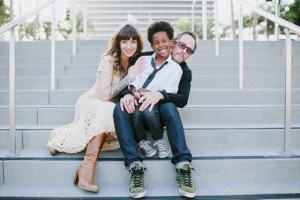 Jillian is the author of the memoir, EVERYTHING YOU EVER WANTED the New York Timesbestselling memoir,SOME GIRLS: My Life in a Harem, and the novel PRETTY, all from Plume/Penguin.  Jillian has an MFA in Creative Writing from Antioch University. Her writing has appeared in The Paris Review, The New York Times, Vanity Fair, Los Angeles Magazine, Elle and Salon, among others. She is a regular storyteller on The Moth. Jillian blogs about motherhood and writing at the award-winning www.jillianlauren.com. She lives in Los Angeles with her husband and son.
Siana-Lea Valencia Gildard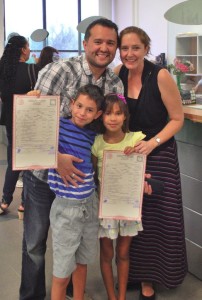 Siana is a writer, fundraiser and mixed up Californian.  Born and raised in Southern California with a Mexican-American Mom and Anglo East Coast Dad, Siana knows the difference between Menudo and New England Clam Chowder, and likes them both.  After writing the bilingual children's musical The Adventures of Mr. Coconut / Las Aventuras de Senor Coco (performed at the Ford Amphitheatre and VVC Performing Arts Center) Siana and her husband Edgar figured it was time to have kids.  Thus began the Lord of the Rings adventure of adopting two children from Mexico, who they brought home in October of 2014.  If Siana thought she was confused being a "White Mexican", being the mother of two "Real Mexicans" only adds to it all.  Hilarity ensues…
Jared Van Lehn
Jared Van Lehn is currently the Director of Marketing at ESSIO, a Santa Monica startup. Jared moved to LA from Northern California, to pursue his MBA and to continue to develop his entertainment career. Jared has been featured on MTV and ABC, and worked with major sporting brands. Stand-up comedy is a favorite as well. He has a large following on Youtube but just took down his channel to rebrand it in a new direction. He hopes to combine his entertainment, business and collegiate athlete background to take the entrepreneurial route to open an economically accessible athletic training facility. Jared was adopted at the age of 2, and had a humble upbringing that instilled life-long lessons in him. His adoption beginning was rough and he now speaks sharing his journey and the obstacles faced, but most importantly the steps taken to overcome them.
Holly Choon Hyung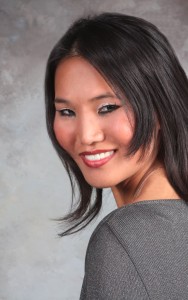 Holly Choon Hyang Bachman, Korean Adoptee / Founder and President
Mixed Roots Foundation

Holly Choon Hyang Bachman was adopted from South Korea when she was 3-1/2 years old and grew up in Minnesota…Since then she graduated from high school where she started a high school group called the Mixed Roots Cultural Diversity Group…Mixed Roots at that time was a high school student group that promoted diversity and multiculturalism in the schools.  With her personal experience of being adopted into a White family (she has two older brothers whom are biological to her adoptive parents) as well as her desire to search for her birth family in South Korea – she realized that there was a real lack of post adoption resources. Holly had the opportunity to go back to Korea twice in her life, but she still felt that there could be more that could further support adoptees and their families of all backgrounds no matter what stage of life they were in.
In 2011, Holly went onto found the Mixed Roots Foundation in San Francisco, CA and currently serves as President of the organization.  Mixed Roots Foundation's fundamental values are based on identity, diversity and unity with the now overall vision to improve the lives of those who have been touched by adoption and foster care by leveraging philanthropy and grassroots fundraising to provide more post adoption resources by promoting and supporting organizations that serve as a resource to the diverse adoptee community, create more awareness of the adoption experience and inspire future generations of adoptees to achieve their dreams and goals through collaboration with likeminded individuals, businesses, and organizations in the greater community.
Since then, Holly has volunteered her time over the past 3 years to help establish and grow Mixed Roots Foundation and ultimately moved the global headquarters from San Francisco, CA to Los Angeles, CA. Through this transition, Holly took a brief break and served as a Membership Representative for the LA Area Chamber of Commerce where she was able to assist in growing membership amongst small, medium and large businesses and organizations in the community.   She also served as a marketing/PR and business development consultant for small to medium size businesses with clients nationwide including Minneapolis, San Francisco and Los Angeles.
Holly received her B.A. in Sociology/Social Psychology from the University of Minnesota and has been living in California for the past 9 years. She enjoys spending time with friends and family, watching movies and most importantly giving back to the community through mentoring and organizing various local and national events that promote identity, diversity and unity. Holly currently resides in the Pasadena area and recently got engaged to her boyfriend Glenn Bowie in which they plan to have a mixed roots family of their own soon in the future.
Carlos Collard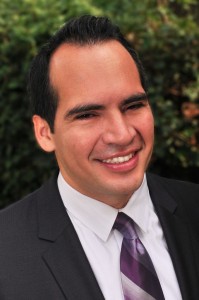 Carlos Collard is a former Los Angeles County foster youth who owes his life and perspective to the Collards, the foster parents who adopted him and served as his first and most enduring leadership model. The Collards grew up during the Great Depression in rural Michigan, married out of high school, and fostered over 200 children over 25 years. Some of these children became Carlos' adopted brothers and sisters who gave him an occasional black eye from their wrestling matches that were far more real than the ones they watched on TV. His multicultural family eventually settled in California's Mojave Desert.
Carlos is committed to providing leadership to the communities that have helped shape his life. UCLA was a pivotal point in his leadership development, as he was the first in his large family to attend college and helped lead the Peer Helpline, Bruin News 29 (UCLA's first student-run live television news program) and guided many Bruins and high school students as a counselor and through programs he created. At UCLA, Carlos earned a dual bachelor's degree in Communications and Political Science, the Chancellor's Service Award and Distinguished Bruin Award. Today, Carlos continues to serve UCLA as a Chancellor's Society Executive Committee member.
Due to his desire to impact local communities, Carlos has spent most of his professional life in public service and currently works for the City of Santa Monica. While pursuing this career path, he founded the City of Los Angeles' South Robertson Neighborhoods Council (SORO NC) within his residential area and served as the City of Los Angeles' youngest-ever neighborhood council president (a system of nearly 100 councils citywide). He has also been appointed to commissions by a former Los Angeles mayor and Los Angeles city councilmember. Carlos is currently the Young Professionals Chair of the International Visitors Council of Los Angeles (IVCLA), which provides Angelenos opportunities to meet emerging international leaders visiting Los Angeles through dinners, home hosting and volunteer activities.
To engage his foster youth community, Carlos currently supports UCLA's Bruin Guardian Scholars and serves as Board President of California Youth Connection, a nonprofit that trains foster youth statewide to transform the foster care system through legislative and policy change.
Carlos' values of connecting with communities, listening to and learning from different perspectives, and initiating adventure are incorporated within his leadership style and have steered him to try likely over 100 ethnic cuisines in Southern California alone and taken him to many countries including Kyrgyzstan, Latvia, Brunei, Cyprus, and Zimbabwe. If there is a food to try, he will always take the lead, even if it involves silkworm pupa, rotten shark, and cobra's blood!
Santana Dempsey, Moderator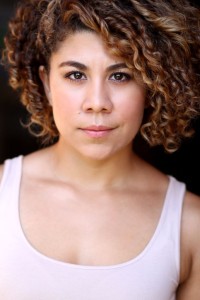 Adoption and Mixed Race Advocate SANTANA DEMPSEY has been a rocket in her short time in L.A. Last year, she was part of the prestigious ABC Talent Showcase and performed alongside Wade Allain-Marcus in "One Night Stand" at El Portal Theatre in NoHo. Recently, Santana played Harlow Gillman in the Lifetime Movie "MegaChurch Murder". She was fortunate enough to work alongside talented actors such as: Mike Beach, Malcolm Jamal-Warner, Lil Romeo, Tamala Jones, and Corbin Bleu.
Currently, Santana is shooting an episode of FX's hit comedy "It's Always Sunny in Philadelphia' . This spring she will be starring opposite Ian Verdun in a new web pilot "Life's A Drag". Santana is thrilled to announce the indie film French Dirty where she has a supporting role has been accepted into the LA Film Festival where it will have its world premiere in June. She also wrapped filming a supporting role in Crave:The Fast Life. Santana has Costarring roles on HBO's The Newsroom and DirecT.V's new drama Kingdom.
A University of Missouri alumnus, Santana is a veteran of New York City's Primary Stages, INTAR, Soho Rep, Puerto Rican Traveling Theatre and Carnegie Hall. She also wrote and starred in the critically acclaimed one woman show, "The Other Box" which she workshopped this past November at the Actors Comedy Studio in Los Angeles.
Santana is an ambassador for the non profit Mixed Roots Foundation which helps to bring awareness to anyone touched by adoption. On March 14th, Santana teamed up with LupusLA by running in the Asics Big 5k to raise money for a cure. She is working on an interdisciplinary art project called Somewhere In Between (working title) that celebrates identity and diversity.