Heidi Durrow
Festival Founder, Executive Producer, Board Member
Heidi Durrow is the New York Times best-selling author of The Girl Who Fell From the Sky (Algonquin Books), which received writer Barbara Kingsolver's PEN/Bellwether Prize for Literature of Social Change, and is a book club favorite. Ebony Magazine named Heidi as one of its Power 100 Leaders and in 2011 Heidi was nominated for an NAACP Image Award for Outstanding Literary Debut.
Heidi is a graduate of Stanford, Columbia's Graduate School of Journalism and Yale Law School. Originally from the Pacific Northwest, Heidi has worked as a corporate attorney at Cravath, Swaine & Moore, and as a Life Skills trainer to professional athletes of the National Football League and National Basketball Association. She is the host of an audio and video podcast called The Mixed Experience. She is also a highly acclaimed and sought-after public speaker who has spoken at Brown, Exeter, Yale Law School, Sundance and has been featured by the NBC Nightly News, the New York Times, CNN, National Public Radio, the BBC, Ebony Magazine and the San Francisco Chronicle. She is an occasional contributor to National Public Radio and blogs for the Huffington Post. www.heidiwdurrow.com
---
Jennifer Frappier, Festival Planner & Board Member
Jennifer can be seen in national commercials for companies such as: Anheuser-Busch, Comcast, iChooseAdoption, McDonald's, Microsoft, Skechers and Sony PSP. Recognized for her naturally curly hair and infectious smile, her exotic appearance is credited to her French, Filipino and African American ancestry.
Jennifer's first documentary, Chill, made its world premiere at the 2016 Mixed Remixed Festival and is gaining momentum on the film festival circuit. Chill introduces "social egg freezing" and the modern-day journey to motherhood. Jennifer's egg freezing journey has been featured in the Italian fashion magazine Gracia, on FOX, KTLA's Health Smart, ABC's 20/20 with Aditi Roy and on the front page of the Los Angeles Times.
---
Lesa Lakin, Festival Director & Executive Producer Strategic Partnerships
Lesa Lakin is a television and film producer who began her career in advertising. Her work for clients such as ABC, ESPN, Oxygen, MTV, Snapple, HBO and the New York Mets has won many awards in advertising. This experience in commercials led Lesa to television and film production. Lakin excelled in production and became the Executive Producer of the commercial production companies Mambo Entertainment and Promiseland. Currently Lakin is an Executive Producer for the branded content entertainment company Kessler Content. Lakin produced the critically-acclaimed documentary feature Paul Williams Still Alive, the feature film The Independent; was a producer on the ABC television series Shaq Vs. and the BBC's Mud, Sweat & Gears. Lesa is also the Lifestyle Editor of Good Black News, an American news blog, founded and published with the purpose of highlighting the positive achievements of people of color that are often under-publicized and underreported. GBN is the largest on-line archival publication of its kind.
---
Rayme Cornell, Live Event Producer & Director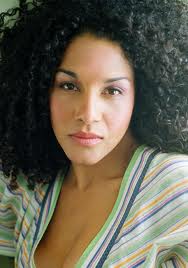 Rayme is an Assistant Professor on the Performance Faculty at UNLV. She teaches in the Graduate studio and is the Head of Undergraduate Actor training. She has been a Professional Actor for over 20 years. Rayme is a member of the Screen Actors Guild, American Federation of Television and Radio Artists and Actors Equity Association. Rayme received her B.A. in Musical Theatre from the University of Nevada Las Vegas and her MFA in Acting & Directing from the University of Missouri Kansas City in association with the Missouri Repertory Theatre. She was the host of the national award winning PBS show Real Moms, Real Stories, Real Savvy. She has worked in film, television, Off Broadway and with some of the nation's most prestigious Regional Theatres including, The Old Globe, The Alley, Crossroads, ATC, The Vineyard, Nevada Conservatory Theatre, Philadelphia Theatre Company, Primary Stages, The O'Neill, Missouri Rep., Unicorn Theatre and with New York's famous Acting Company. Rayme is a private coach for professionals. Her speech and acting clients range from network News Anchors and Celebrity Chefs to UFC champions. Rayme is also known for her extensive voice-over work. Rayme is a Master Teacher at the Don LaFontaine Voice Over Lab at the Screen Actors Guild Foundation in Los Angeles and New York. Rayme has represented such products as L'Oreal, Ford, Dunkin Donuts, Cingular, Singulair, Lifetime, WE, Oxygen Network, USA Network, MTV, VH1, BET, ESPN, History Channel, Discovery Channel, Republican and Democratic Candidates and many more. Her greatest role to date is that of being Brick's Mom.
---
Lance Tango, Graphic Design Team
Lance Tango is a therapist who incorporates therapeutic strategies with principles of social justice as he helps clients heal from the residual effects of social oppression and relational trauma. Along with facilitating empowering conversations with adult individuals, Lance also helps couples and organizations cultivate improved interpersonal dynamics by dismantling entrenched patterns of power and privilege within relationships.
---
Jamie Moore, Literary & Workshop Director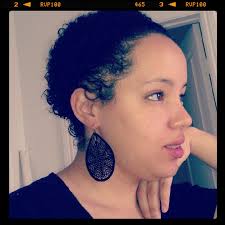 Jamie Moore recently received her MFA in fiction at Antioch University, Los Angeles. She shared her fiction at the Mixed Roots Film and Literary Festival in 2011, and is excited to be working to coordinate readings for Mixed Remixed. Jamie received her BA in Liberal Studies from Sonoma State University. She has attended several writing workshops including the Tomales Bay Workshop, VONA, and the Mendocino Writers Conference. She has been publishing in Moonshot Magazine and Tiny Lights: A Journal of Personal Narrative. In her spare time, Jamie writes about mixed topics and literature for the blog Mixed Reader. She is the author of the novella Our Small Faces.
---
Tiana Rideout,Onsite Coordinator
Tiana Rideout is the Community Health Programs Coordinator for Beach Cities Health District's Blue Zones Project. Dedicated to well-being, her work adds vitality and purpose to peoples' lives by connecting with their community in meaningful ways. Tiana is living her purpose to creatively support and empower communities with her professional work and volunteer service from Santa Monica to Guatemala. A native of San Francisco, Tiana graduated from Loyola Marymount University and enjoys sharing in the mixed experience.
---
John Greenwood, Videographer
John is an Emmy Award-winning news and documentary videographer/editor with more than 31 years of experience. "Nothing is more satisfying than a great story told with video."
---
---
Wasani Probasco, SEO and Google Adwords Chief
A born and raised Angelino, Wasani is a proud alumnus of the University of Miami (Go Canes!) in Miami, FL. He is currently a digital marketing professional and web developer who has a passion for all things tech in Los Angeles. When Wasani isn't working, he enjoys playing instruments, attending cultural events in Los Angeles and blogging about identity politics.