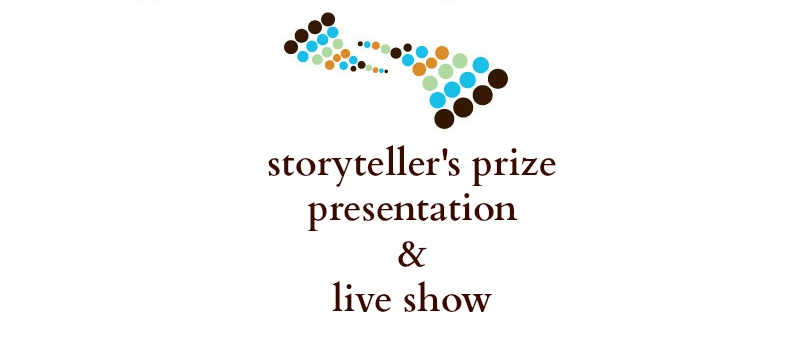 4th Annual Mixed Remixed Festival
June 10, 2017
6:30PM
Los Angeles Theatre Center
514 S. Spring Street
Los Angeles, CA
FREE!
2017 Storyteller's Prize Honoree- David Oyelowo
The Storyteller's Prizes are awarded each year to artists, scholars and activists who have shown a dedication to celebrating and illuminating the mixed, multiracial, and multicultural experience.
Past Storyteller's Prize honorees include Key & Peele's Keegan-Michael Key and Jordan Peele, TV and film star Taye Diggs, National Book Award Finalist Susan Straight, best-selling author Jamie Ford as well as Cheerios and Honey Maid.
A hosted dessert reception will immediately follow the prize presentation and performance.
David Oyelowo is a multiple Golden Globe and Emmy-nominated actor and producer who has quickly become one of Hollywood's most sought-after talents.
Oyelowo can currently be seen in Amma Asante's romantic drama, A UNITED KINGDOM, which he also produced. Based on a true story, the film follows Prince Seretse Khama of Botswana (Oyelowo) and Ruth Williams (Rosamund Pike) whom married in 1948 altered the course of African history in the face of fierce opposition from their families and the British and South African governments and a time when apartheid was being introduced. Upcoming, he will be seen in the third film in the CLOVERFIELD series, produced by J.J. Abrams and released by Paramount Pictures on October 27th, 2017; as well as the lead in the as-yet untitled Nash Edgerton film, co-starring Charlize Theron, Joel Edgerton, Thandie Newton and Amanda Seyfried.
On stage, Oyelowo recently appeared in the New York Theatre Workshop Off-Broadway production of OTHELLO. Directed by Sam Gold and starring opposite Daniel Craig as the title character, Oyelowo earned stellar reviews for his performance.
Oyelowo gained international acclaim in 2014 starring as Dr. Martin Luther King, Jr. in Ava DuVernay's SELMA. Additional film and television credits include: Mira Nair's QUEEN OF KATWE; Christopher Nolan's INTERSTELLAR; J.C Chandor's A MOST VIOLENT YEAR; Lee Daniels' THE BUTLER; Steven Spielberg's LINCOLN; Christopher McQuarrie's JACK REACHER; George Lucas and Anthony Hemingway's RED TAILS; Tate Taylor's THE HELP; Kevin MacDonald's THE LAST KING OF SCOTLAND; and HBO's NIGHTINGALE.
---
Host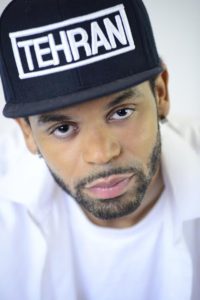 One of the hottest comedians on the Hollywood scene, Actor, tv/radio host, and activist, Tehran Von Ghasri, is a Washington DC native. Mixed Iranian and African-American, Tehran is known for his multiculturalism, diversity, and unique life perspective. With degrees in International politics, economics, and law, Tehran often brings activism and social commentary to life on stage through his comedy. A Laugh Factory favorite, Tehran has been seen on Fox, Bravo, Pivot, Revolt and Comedy Central.
---
FEATURING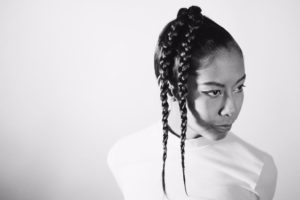 Kayla Briët is a 20-year-old filmmaker and composer, who explores stories of identity through multiple mediums. Her short documentary film, Smoke That Travels, invites you into a world of dance, music, and culture as she explores her fear that her native Prairie Band Potawatomi heritage will be forgotten in time. This screened and won awards internationally, including NFFTY, MoMa, The Smithsonian, and National Geographic. Recently, Kayla was named a 2016 Oculus Launch Pad Artist for virtual reality, a 2016 MIT Chamber Scholar for her interest in blockchain technology, 2016 Adobe Creativity Scholar, a 2016 Sundance Film Festival Ignite Fellow, and gave a live musical performance and talk at the official TED conference as a 2017 TED Fellow. She is currently pursuing immersive forms of storytelling as time capsules that fuse her love of art, science, and culture.
---
Sunda Croonquist is a talk show host/ comedienne, wife and mother of two has been featured on "The Today Show" "The View, "E", etc. Of all her roles, she says her favorite role, (other than "Mom") was as "Nancy Lee" on the "Seeds" episode of "Law & Order." As Sunda explains: "With a BA in Criminal Justice, it was a dream to use my former profession as a probation/parole review officer along with comedy…so I didn't pay back my Student Loans in vain!" She has a unique flair for using comedy as a means to rehabilitate. Her colorful background of being: "A Swedish and Black Redneck Jew" allows her to see the world through a multicultural lens, which enhances her impeccable instinctive comedic timing. Sunda's "On Fleek" delivery gives her the ability to entertain fans of all walks of life! Literally! This Paterson NJ Native's background allows her to go beyond boundaries. She welcomes newly adjusted rehabilitated members of society, to her Stand Up class at LA School of Comedy in Los Angeles. There, they complete a workshop and appear onstage, with veteran and/or other new comedians at The World Famous Laugh Factory in Hollywood where Sunda perform weekly as host of "All Star Comedy' on Saturday nights at 8 PM. Her cookbook "Kosher Soul Food" is the perfect example of this eclectic experience, "Sunda!", and is available in most bookstores and online through Sundalive.com. Booking information: Grant Management/Roger Paul Agency MGrantNYC@Aol.com Instagram: @SundaLive Twitter: @SundaLynn Facebook: Sunda Croonquist Sign-up for Comedy Classes: www.laschoolofcomedy.com
---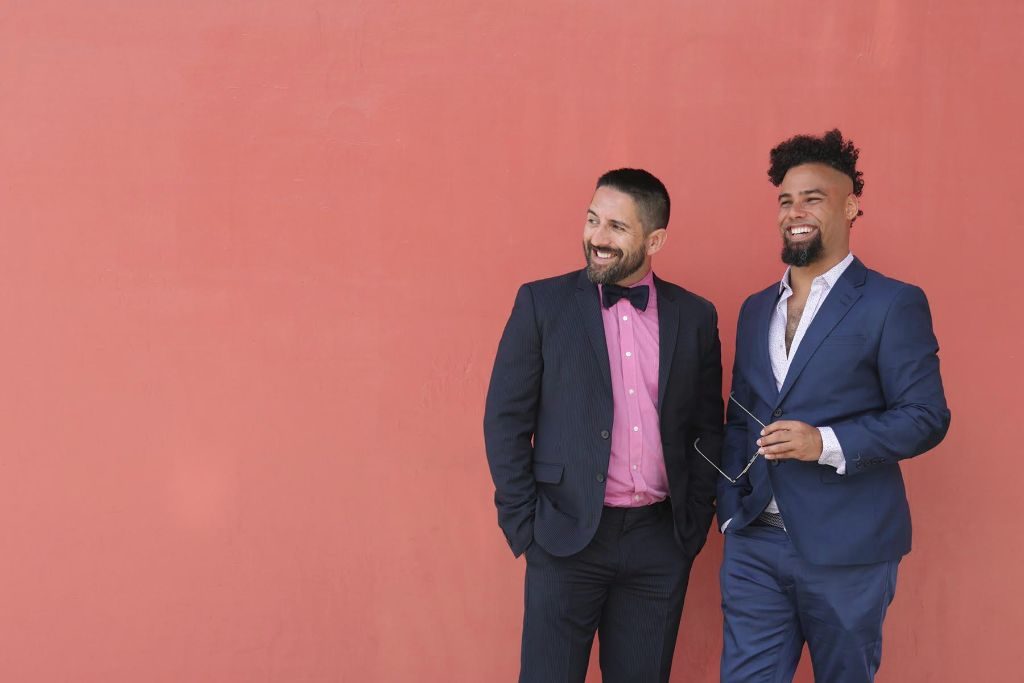 Joe Hernandez-Kolski & Joshua Silverstein combine comedy, poetry, beatboxing and rap with revealing storytelling to create a fun experience! Stan Lathan (Co-Creator of HBO's Def Poetry & Def Comedy Jam) says, "Joe & Joshua are an amazing team! Hilarious and outrageous, driven by provocative writing and strong performances." Their new two-man comedy show aptly titled, "The Joe & Joshua Show!" is currently running at the Hollywood Fringe Festival!
---
Reception Entertainment
Cheese Cats
The Cheese Cats are a group of young talented local musicians coming together to showcase their love and energy for music. Cheese Cats is not a set band. It is open to all who would like to join in on some classics as well as original scores.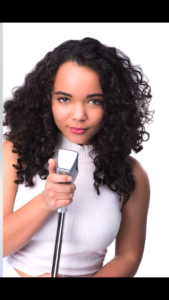 This current group leads with an All-Star cast such as vocalist Acacia who is a rising star and very busy in the music industry a current CHAMPS Charter High Student. If I had only one word to tell the world, it would be "breathe." -Acacia Marquez
---
Sammy j has been performing all his life. He started out as a child actor co-starring in many Disney and Nickelodeon. He picked up the guitar in high school and has been hooked ever since. Sammy j is a Cal-arts student and will be releasing his first album in Summer 2017.
---
John Redwood is a 19-year-old musician (drummer/keyboardist). He discovered his love for the arts and music at an early age, and continues to hone his skills. He has recently been admitted to the Berklee College of Music; majoring in Music Performance and Composition.
---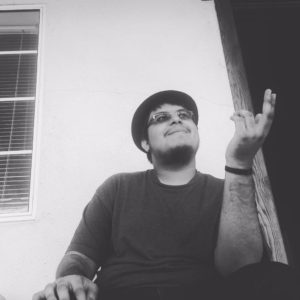 Nathan Gonzalez whose love for jazz guitar came to him in high school when he gave it a chance and never looked back, he is currently studying to be a music teacher.
---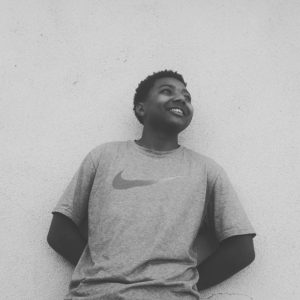 Ethan Hans talented keys player that will be focusing into attending Music Conservatory to where he will reach limitless musical heights.
---