4th Annual Mixed Remixed Festival
Los Angeles Theatre Center
514 S. Spring Street
Los Angeles, CA
June 10, 2017
FREE!
We are excited to share two special film screening programs that feature filmmaker Q&As and also a special discussion with leading scholars in their fields. We will showcase recent films about interracial relationships in the morning program and films about the mixed-race and multiracial experience and identity in the afternoon program. Immediately following the screenings there will be scholar-led talks that connect current storytellers' work in a larger historical and legal framework and link the social, cultural and economic status of multiracial populations to the broader dynamics and politics of race. There will be an opportunity for the audience to ask questions. Filmmakers will also be available to answer audience questions.
Interracial Relationships in Films: 50 Years After Loving v. Virginia
10:00am-10:50am
PG: Racial Discretion is Advised
dir. Akil McKenzie
Running Time: 6:00 minutes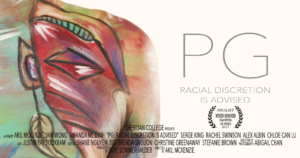 Exploring the impact of race and culture on relationships, PG is specifically pertaining to parents that feel uncomfortable with their children being romantically involved with someone outside of their race/culture. The film ventures through different avenues of dealing with this issue, while still maintaining one's relationship with their parents.
Akil McKenzie is a film director, cinematographer, and editor that is enrolled in his third year at Sheridan College's Bachelor of Film and Television. He has filmed and edited weddings, short films, music videos, and more. He is a hard worker that takes pride in his work and adjusts quickly to any situation. He is very easy going with a charismatic attitude.
---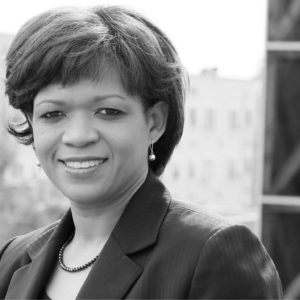 Kimberly West-Faulcon, the James P. Bradley Chair in Constitutional Law at Loyola Law School in Los Angeles, graduated from Yale Law School and then clerked for the Honorable Stephen Reinhardt on the Ninth Circuit Court of Appeals. A recipient of the Skadden Fellowship in her early career, she became LDF's Western Regional Director-Counsel. Professor West-Faulcon's academic articles have appeared in the Journal of Constitutional Law, University of Pennsylvania Law Review, and the Yale Law Journal.
---
---
What Are We? in Films:
Mixed Race and Multiracial Identity 50 Years After Loving v. Virginia
1:00pm-2:45pm
black enuf
dir. Carrie Hawks
Running Time: 22:16 minutes
black enuf* explores the expanding black identity. This animated documentary takes a playful approach to heavier questions of race, difference, and self-acceptance.
"My animated documentary, black enuf*, examines the expanding black identity through a personal journey. The film interweaves stories from my great grandmother's autobiography, interviews of family & friends, and my hand-drawn memories. Starting off as a queer oddball in a white world, I navigate my path to self-confidence. My tongue-and-cheek humor makes such a heavy topic easier to digest. The visuals mix Monty Python style cut outs, infographics, watercolor, and a variety of illustrative styles."

Carrie Hawks harnesses the magic of animation to tell stories. Their first film, Delilah, won the Best Experimental Award at the Reel Sisters of the Diaspora Film Festival (2012). Their films have screened films at BlackStar, CinemAfrica, and MIX Queer Experimental Film Festival. The Jerome Foundation gave generous funding to black enuf* Prior to filmmaking, Hawks concentrated on visual art and design. Their work addresses gender, sexuality, and race.
---
Silences
dir. Octavio Warnock-Graham
Running Time: 22:00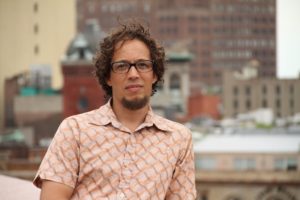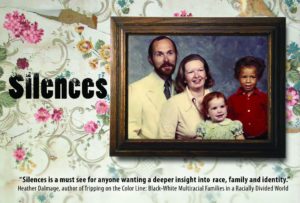 Bi-racial filmmaker Octavio Warnock-Graham attempts to learn the identity of his father and the circumstances of his birth, two topics never discussed by his white mother in their suburban household. Set in Maumee, Ohio, the filmmaker struggles to understand his mother, Harriet Warnock, and her decision to suppress her son's racial identity. It is a question that no one in the family has been asked or can answer.
The camera captures the family's inner demons — one mention of Warnock-Graham's half-black parentage nearly gives his white grandmother a heart attack. Warnock-Graham's family embodies the denial found in multicultural families across the country, and reminds us that the ideal of racial purity persists in America.
Silences is not about race and it is not about shame. It's about the problems that every parent faces in raising a child and every child faces in coming to terms with the choices, for better or for worse, that a parent makes.
Octavio Warnock-Graham's documentary Silences is currently used as an educational tool by over 200 universities around the United States.
He is a member of the worker owned-cooperative, Time of Day Media, which collaborates exclusively with social justice organizations and he produces and edits for CUNY TV, the largest university television station in the country.
---
#EmergingUS: Mixed
dir. Shauna Sigglekow
Running Time: 6:00 minutes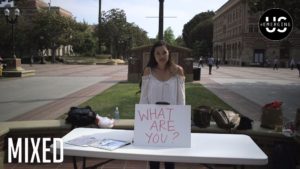 "What are you?" Mixed race people in America are constantly being asked this question. In this #EmergingUS video, members of HAPA USC, flip the script by asking people on the street "What are YOU? We also explore the different modes in which multiracial people, an increasing group across the country, define and classify themselves.
Shauna works as the Executive Video Producer for #EmergingUS productions, and for the immigration focused non-profit, Define American. In her previous work, she was an Assistant Editor at MeetingHouse Productions and Tommie Copper Productions, a Senior Production Assistant at Zero Point Zero Productions, a Coordinating Producer at Hot Air Productions and a Senior Associate Producer & Casting lead for the Emmy-Nominated MTV special White People. She holds of Bachelors of Arts from Oberlin College. As a storyteller, she's dedicated to exploring the complexity of our American identity.
---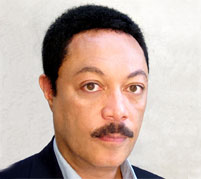 Reginald Daniel is a Professor of Sociology at the University of California, Santa Barbara. He has numerous publications that examine race and multiraciality, including More Than Black? Multiracial Identity and the New Racial Order (2002), Race and Multiraciality in Brazil and the United States: Converging Paths? (2006), and Machado de Assis: Multiracial Identity and the Brazilian Novelist (2012). I am also co-editor of Race and the Obama Phenomenon: The Vision of a More Perfect Multiracial Union (2014) and Editor in Chief of the Journal of Critical Mixed Race Studies (JCMRS).
---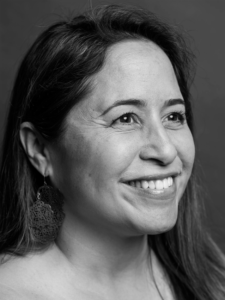 Maria Leonard Olsen (Moderator) is a lawyer, radio talk show host, journalist, writing retreat leader and author of "Mommy, Why's Your Skin So Brown?" and "Not the Cleaver Family—The New Normal in Modern American Families." Maria graduated from the University of Virginia School of Law, served in the Clinton Administration's Justice Department, raised two multiracial children, and fostered newborns awaiting adoption. She's written for The Washington Post, Washingtonian, Parenting, and Washington For Women, among other publications.
This project was made possible with support from California Humanities, a non-profit partner of the National Endowment for the Humanities. Visit www.calhum.org.
Any views, findings, conclusions, or recommendations expressed in this program or on this website do not necessarily represent those of California Humanities or the National Endowment for the Humanities.