Fall Seven Get Up Eight
dirs. Lucy Craft, Karen Kasmauski, Kathryn Tolbert
Running Time: 26 minutes
June 11, 2016 11:00pm-11:50am with filmmaker Q&A
A short film about three Japanese women who emigrated to the US in the 1950s as war brides of American men. Their recollections are further refracted through the eyes of their Japanese-American daughters — a photojournalist, a newspaper editor, and a freelance journalist. Personal photographs and visuals from US archival sources help bring to life this fascinating episode in US history.
Lucy Craft, Kathryn Tolbert and Karen Kasmauski jointly directed the film. Lucy is a TV producer in Tokyo with CBS News. Kathryn is an editor with The Washington Post. Karen – formerly with the National Geographic – is now a freelance photographer and educator.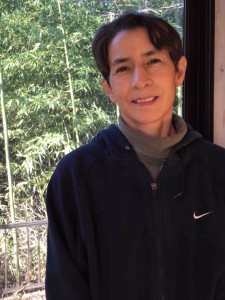 Lucy has worked as a freelance journalist in Tokyo for over 30 years. Her work can be seen/heard on CBS News and NPR. "Fall Seven" is her first foray into film.
Born on a U.S. Naval base in Yokosuka, Japan, Karen Kasmauski is the daughter of Steve, a career sailor who served in three wars, and Emiko, who still lives near the base in Norfolk, Va. Inspired by her father's love of photography, Karen spent most of her career as a contract photographer at National Geographic, where she broke new ground covering fields from medicine to migration. Her work has taken her to every continent except Antarctica. This documentary is an attempt to better understand a mother who often seemed more like a neighbor than family.
Kathryn has worked for The Associated Press, The Boston Globe and The Washington Post as a reporter and editor. When she worked for the AP in Tokyo, and later for The Washington Post's Tokyo Bureau, she often wrote about Japanese women.  The war bride story is one she has known she should tell, but looking into the lives of others comes more naturally than delving into her own mother's. Working with Lucy, Karen and the Blue Chalk team has made it possible to finally tell her story.
——————————————————————————
Almost Asian: Group Therapy
dir. Chris McPherson Producer/Actor/Writer:Katie Malia
Running Time: 2:10 minutes
June 11, 2016 12:00pm-12:50pm with filmmaker Q&A
"Growing up half-Asian was very confusing. From filling out ethnicity sections in college applications to introducing lunch trades with pre-trending Japanese food on the grade school playground, before the United Colors of Benetton effect took hold, being the bi-product of an interracial couple was new. Nobody was talking about it, especially in suburban America. Before Obama and yes, Keanu came along, there was no half-anything to admire as a role model, particularly a female one. It's really no surprise that my best friend growing up was also half-Japanese due to our relatable childhood experiences. And by expanding on these shared experiences, my intention with "Almost Asian" is to celebrate the nuanced mixed-ethnic identity while challenging our social conventions regarding race, nationality, and culture through a comedic lens."–Katie Malia, Producer/Actor/Writer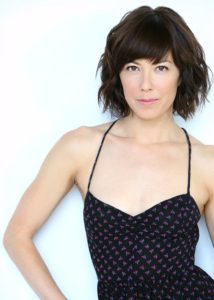 Katie Malia is an "ethnically-ambiguous" actress and writer in Los Angeles. Having appeared in 100+ national commercials and print campaigns with acclaimed directors Mike Mills, Marc Forster and more, Katie has been featured on TV and recently guest starred on FOX's Sleepy Hollow. Katie studied at Columbia University in New York and recently was a performer and writer in the 2016 CBS Diversity Comedy Showcase. Oh yeah, and she hates the term "ethnically-ambiguous."
——————————————————————————
Kim Loo Sisters
dir. Leslie Li
Running Time: 8:07 minutes
June 11, 2016 12:00pm-12:50pm with filmmaker Q&A
An intimate, warm-hearted story about four biracial sisters who broke through the 'bamboo ceiling' of American mainstream entertainment to become the first Asian American act to star in Broadway musical revues.  They shared top billing with Frank Sinatra, The Three Stooges, Jackie Gleason and Ann Miller.  They are also my mother and my three maternal aunts.

The Kimmies, as they were called, cut their theatrical teeth in kiddie revues in their hometown of Minneapolis, MN, graduated to a family act on vaudeville circuits across the country, and landed on the Broadway stage and Hollywood screen as a jazz vocal quartet who specialized in swing music.  When one of the sisters left the act to marry the son of the vice president of Nationalist China and witnessed the Chinese Civil War of 1945-1949 first-hand, her three siblings carried on as the three Kim Loo Sisters — "the Chinese Andrews Sisters — and joined the USO to perform for American and Allied troops stationed in Europe during the Second World War.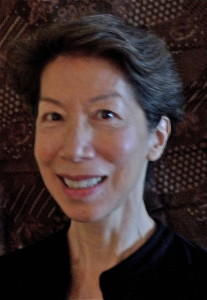 Leslie Li is the director of the feature-length documentary — The Kim Loo Sisters — about a jazz vocal quartet popular in the 1930s and 40s who became the first Asian American act to star in Broadway musical revues.  The "Kimmies" as the sisters were called are her mother and her three maternal aunts.  Leslie is also the author of Bittersweet: A Novel (Tuttle Publishing); Daughter of Heaven: A Memoir with Earthly Recipes (Arcade Publishing); and Just Us Girls: The Companion Book to The Kim Loo Sisters (Four Seasons Press).
——————————————————————————
Maya Osborne: Confessions of a Quadroon
dir. Barry Mayo
Running Time: 12:21 minutes
June 11, 2016 12:00pm-12:50pm with filmmaker Q&A
Maya Osborne:Confessions of a Quadroon is a 12 minute documentary short about 20-year old mixed raced Bard student/ spoken word artist Maya Osborne. The film is centered around a slam poetry performance of her most noted poem at the NuYoRican Poets cafe in NYC. This piece features Maya's first person account of her struggles with her biracial identity, along with both her mother and father's personal perspectives. They are separated.
Former radio broadcasting veteran, Barry Mayo is a photographer/documentarian whose work primarily addresses issues of race in both still photography and film. In addition to the photographic documentation of his travels, Mayo spent a year at the International Center of Photography where he focused his work on the offspring of mixed raced unions. He'll be starting principal photography on his next project in April, looking at the subjects of both transgender and mixed race identity.
——————————————————————————
Chill
dir. Jennifer Frappier
Running Time: 21 minutes
June 11, 2016 1:00pm-2:20pm with filmmaker Q&A
DESCRIPTION
Jennifer can be seen in national commercials for companies such as: Anheuser-Busch, Comcast, iChooseAdoption, McDonald's, Microsoft, Skechers and Sony PSP.  Jennifer is excited to share her first documentary. Chill is a film that introduces "social egg freezing" and follows the modern-day journey to motherhood. Jennifer's egg freezing story has been featured in the Italian fashion magazine Gracia, on FOX, KTLA's Health Smart, Australia's Sunday Night, ABC's 20/20 with Aditi Roy and on the front page of the Los Angeles Times.  
——————————————————————————
Good Luck Soup (short)
dir. Matthew Hashiguchi
Running Time: 10 minutes
June 11, 2016 2:30pm-4:00pm with filmmaker Q&A
After years of rejecting his Asian American identity, a grandson attempts to reconnect with his culture through the customs and traditions of his grandmother.
Matthew Hashiguchi is an Assistant Professor in Multimedia Film & Production at Georgia Southern University and a documentary filmmaker whose work focuses on the diverse cultural, social and ethnic stories of American society. In May 2013, his short documentary film, People Aren't All Bad, screened at the American Pavilion Emerging Filmmaker Showcase at the Cannes Film Festival and was also a finalist for Smithsonian Magazine's 2014 In Motion Video Contest. Another film, The Lower 9, received a grant and Second Place Gold Circle Award from The Caucus for Producers, Writers and Directors Foundation and an award for Best Short Documentary at the Spring 2012 Asians on Film Festival.

Matthew recently completed Good Luck Soup, a transmedia documentary project on the relocation and assimilation of Japanese Americans after leaving the internment camps that is told through both a feature-length film and a web-based, interactive documentary.
——————————————————————————
Invisible Roots: Afro-Mexicans in Southern California
dirs. Tiffany Walton, Lizz Mullis
Running Time: 21 minutes
June 11, 2016 2:30pm-4:00pm with filmmaker Q&A
Mexico is home to many African-descended peoples who have now immigrated to Southern California. Through intimate portraits, members of three Afro-Mexican families discuss what it means to be Mexican with African roots, roots that are often forgotten, denied and frequently despised.
Lizz is a recent graduate of the University of Southern California and is pursuing a career in film, television, and communication. Influenced by her experience as a photographer and editor, Lizz has ventured into creating both fiction and non-fiction film narratives. Her ultimate goals are to create content that challenges viewers' thought processes and invites social change.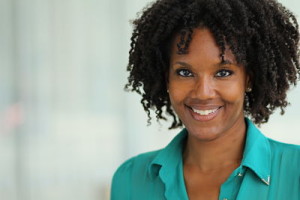 Tiffany Walton is a Los Angeles-based independent filmmaker.  As a writer and producer, Tiffany creates content for the lifestyle site, SkinGab.  She is a recent graduate of USC's Annenberg Graduate School of Journalism. Tiffany first became familiar with Afro-Mexicans after seeing Tony Gleaton's photography of the African presence in Mexico, while she was a teen.  Later, she read an article in the LA Times, by John Mitchell, about Afro-Mexicans living in Southern California and wanted to learn more about their stories.  
——————————————————————————
Japandering: Cosplay Cafe
dirs. Anna Suzuki & Omar Shaukat
Running Time: 8 minutes
June 11, 2016 2:30pm-4:00pm with filmmaker Q&A
A dark comedy about a Japanese-American woman, Anna, who lives in Brooklyn with her Japanese mom and Jewish dad. In her 20s, she visits Tokyo for the first time to confront the burden of being biracial, feeling like an outsider in her own culture, and connect with her Japanese roots.The series was shot on location in Tokyo with a local crew.
Anna Suzuki is a NYC-based comedian, actor, and writer. Credits include Orange is the New Black, High Maintenance (HBO), I am Michael (with James Franco, Zachary Quinto). Currently Anna is part of the all-Asian sketch team, Azn Pop, and co-host of the variety show/podcast, The Soul Glo Project. Anna co-created the dark comedy series, Japandering, based on her experience growing up biracial in Japan. More at japandering.com, helloannasuzuki.com  
Omar Shaukat is a Pakistani-American stand-up comedian now living in Brooklyn, New York. He has appeared on season 3 of Comedy Central's "Broad City". Omar has opened for Ron Funches on the road and performed at the New York Comedy Festival. He is the co-creator alongside Anna Suzuki of the comedic webseries Japandering.
——————————————————————————
Crazy Mixed Up World
dir. Carolyn Battle-Cochrane
Running Time 15 minutes
June 11, 2016 2:30pm-4:00pm with filmmaker Q&A
New York born Carolyn Battle-Cochrane, writer, producer and director, is best known for her critically acclaimed documentary series "Biracial Not Black Damn It!" featured on CNN and other national/international media outlets.  Battle-Cochrane is currently in post production on two feature length documentaries. "Unconscious Bias – Unarmed (Jon & Cache), an intimate back-story to a headline news tragedy and "Crazy, Mixed-Up World", a discussion about identity and race post Obama administration.
——————————————————————————
Evoking the Mulatto: It's Not a Cool Word [Episode One]
dir. Lindsay Harris
Running Time: 7:08 minutes
June 11, 2016 2:30pm-4:00pm with filmmaker Q&A
Created by Lindsay C. Harris, Evoking the Mulatto is a transmedia project exploring black mixed identity in the 21st century, through the lens of the history of racial classification in the United States. Featuring filmed interviews with young artists and activists, photographic portraits, and historical mappings, this web-based interactive video art project seeks to address a relevant contemporary issue by glimpsing at its chronicle.
Lindsay Catherine Harris is a Brooklyn-based media maker, activist, and educator. Originally from the Southwest, Lindsay works to create multimedia projects exploring identity, presence, and history. She has also designed and taught programs in new media, digital storytelling, art, and social justice to young people at museums and community-based orgs around NYC, currently expanding youth programs at the Brooklyn Museum. She holds a B.A. in Africana Studies & Art from Vassar College and M.A. in Arts Politics from NYU. She has received the Flaherty Film Seminar Fellowship and Black Public Media Digital Arts Fellowship. She is also one of the 2016 Laundromat Project Create Change Fellows.