Writing Memoir & Shaping Your Life Story
June 10, 2016 1:00pm-1:50pm
Democracy Lab
Writing is tough. Publishing is a difficult process with a steep learning curve. Writing your own life story comes with the additional pressure of being deeply personal. The closeness of the self to the manuscript can make every part of the writing and publishing processes harder.  This panel discussion about the panelists' experiences writing and publishing memoirs. What did they learn about publishing and self-publishing? How did they develop their writing skills? Find out all the tips and tricks these writers developed on the road to publication.
Moderator: TBA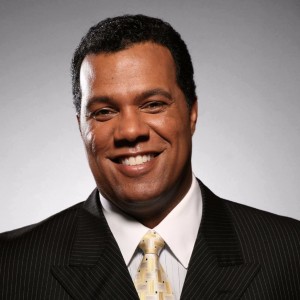 Michael Gordon Bennett, is Founder and CEO of Bennett Global Entertainment, a twenty-first century global media company. Bennett is an accomplished entrepreneur, journalist, television producer, actor, noted travel expert, speaker and now an acclaimed author, having recently published his memoir 7-10 Split: My Journey As America's Whitest Black Kid.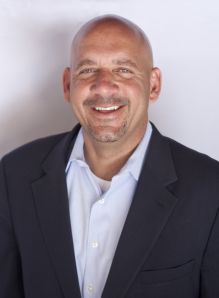 Devin C. Hughes, the Chief Inspiration Officer is a highly sought after speaker, author, & happiness muse who speaks to a variety of leaders, groups, organizations, and teams who have a desire to break down enterprise-wide cultural barriers, improve personal/organizational performance and enhance communication through greater self awareness and understanding of one another.
Dr. John Reed was born and raised in Germany. His father is African American and his mother German Caucasian. At the age of 18, he moved to the United States. Following his desire to help bi/multiracial people who are caught between racial worlds, John became a mentor to countless individuals, leading to being the author of his book 'It's Not Always Black And White.' He holds a Doctorate in Human Services from Capella University.
TaRessa Stovall is an activist author/blogger working to help people appreciate their fellow humans, especially those with different life experiences and divergent perspectives, in spirit of progress and evolution. A Seattle native, she has been a multiracial identity rights agitator since the 1970s. The author of several fiction and non-fiction books, TaRessa lives in Atlanta and is writing her memoir, SWIRL GIRL: Confessions of a Racial Outlaw, while creating a publishing and production company to own and control her content.
——————————————————————————
Hapa Writers: Our Stories in Fiction
June 10, 2016 2:00pm-2:50pm
Democracy Lab
Moderator: TBA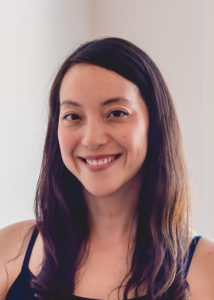 Maria T. Allocco is a writer, artist and teacher born after a South Korean woman and an Italian Catholic priest fell in love. An Academy of American Poets Prize recipient and Voices of Our Nation alum, Maria's work has been featured on radio, and most recently in the book Pariahs: Writing From Outside The Margins. Maria co-founded the bay area's first mixed-race meditation group, and the writing group Mixed Writes. She teaches yoga to youth.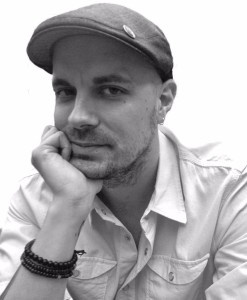 Jackson Bliss is a hapa writer of (non)fiction.  His work has appeared in Tin House, Antioch Review, Boston Review, ZYZZYVA, Kenyon Review, Fiction, Santa Monica Review, Quarterly West, African American Review, Fiction International, STAND, Quarter After Eight, Connecticut Review, Daily Dot, and Kartika Review, among others.  He is a lecturer at UC Irvine and was the 1st Runner-up for the 2013 Poets & Writer's California Writer's Exchange Award in fiction.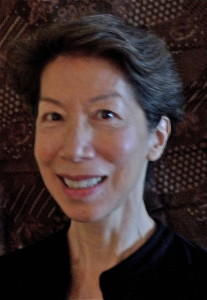 Leslie Li is the director of the feature-length documentary — The Kim Loo Sisters — about a jazz vocal quartet popular in the 1930s and 40s who became the first Asian American act to star in Broadway musical revues.  The "Kimmies" as the sisters were called are her mother and her three maternal aunts.  Leslie is also the author of Bittersweet: A Novel (Tuttle Publishing); Daughter of Heaven: A Memoir with Earthly Recipes (Arcade Publishing); and Just Us Girls: The Companion Book to The Kim Loo Sisters (Four Seasons Press).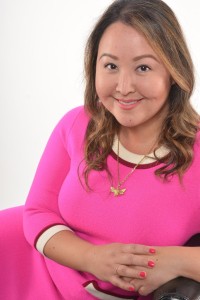 Victoria Namkung is a hapa Los Angeles-based journalist, essayist, and cultural commentator. Her writing has been published in the Los Angeles Times, VICE, Washington Post, USA Today, and Huffington Post. She currently appears on episodes of Mike Epps' AOL Originals series, That's Racist. Her debut novel, The Things We Tell Ourselves, examines the damage that one generation can do to the next and the compromises we make between our ideals and life's realities.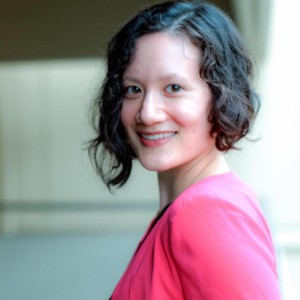 Joy Huang Stoffers was raised in East Brunswick, NJ, by a Taiwanese mother and a Caucasian father. At the age of six, she wrote, illustrated, and promptly recycled her first short story. Since then she dreamed of becoming a novelist. She holds a BA in English from Rutgers University and an MA in Creative Writing from Newcastle University.
——————————————————————————
Excavating Family Mythology & Publishing Your First Children's or YA Book
June 10, 2016 3:30pm-4:20pm
Democracy Lab
Family mythologies are a great well-spring for stories and in particular stories geared to young and kid readers.  Our panelists discuss their own processes and how they were able to publish their first childrens' and young adult books.
Moderator: TBA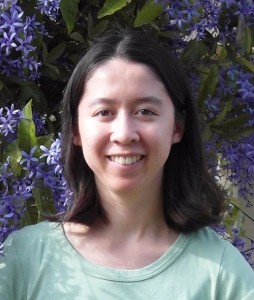 Eleanor Glewwe is the author of the middle-grade fantasy novel Sparkers (Viking, 2014) and its forthcoming companion, Wildings (Viking, Nov. 2016). She lives in Los Angeles, where she is a graduate student in linguistics.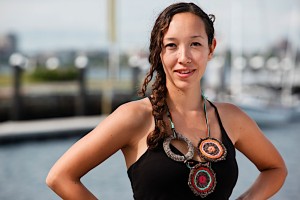 Katrina Goldsaito's children's book, The Sound of Silence, comes out from Little Brown in August 2016. Previous lifetimes include: on-camera TV journalist at NHK-World; essayist for National Geographic, The Christian Science Monitor, NPR, and The Japan Times; once unicorn; actress; fishbird; bigfoot researcher. She lives near Golden Gate Park with her husband and son, and spends her days eating avocados and writing. You can visit her at katrinagoldsaito.com, thesoundofsilence.org and on twitter @inlovethere.
Maria Leonard Olsen is a biracial woman whose parents were forbidden by law to marry in Maryland in the early 1960s.  She is a lawyer, journalist, radio show host and author of the children's book, "Mommy, Why's Your Skin So Brown?" and two others.  A UVA Law School graduate, Maria served in the Clinton Administration's Justice Department, fostered newborns awaiting adoption, and has been on the boards of Children's National Medical Center BOV, among others.
Veda Stamps is the author of acclaimed novel Flexible Wings. Stamps has spent much of her adult life working on projects that empower diverse youth to achieve their dreams. Flexible Wings, her first novel, is a creative extension of her work as co-owner of a city planning firm. She currently lives with her husband, daughter, and three little dogs in southern California.
——————————————————————————

Naturally Curly or Straight Curious: Tips and Talk About Biracial Hair
June 11, 2016 10:00am-10:50am
Tateuchi Democracy Forum
If you're talking with mixed folks, you're probably going to talk about hair at some point.  This panel highlights the experiences, tips and hair tricks of several mixed people (both men and women).  Whether you're proudly naturally curly or straight-hair curious this is the panel for you to talk all things about biracial hair.
Moderator: TBA
Jennifer Frappier can be seen in national commercials for companies such as: Anheuser-Busch, Comcast, iChooseAdoption, McDonald's, Microsoft, Skechers and Sony PSP.  Jennifer is excited to share her first documentary. Chill is a film that introduces "social egg freezing" and follows the modern-day journey to motherhood. Jennifer's egg freezing story has been featured in the Italian fashion magazine Gracia, on FOX, KTLA's Health Smart, Australia's Sunday Night, ABC's 20/20 with Aditi Roy and on the front page of the Los Angeles Times.  
Kyla Kupferstein Torres is an educator and writer in New York City. Kyla has broad experience in education; she has held positions at top schools, and created college preparation programs in high-poverty communities, targeted at low-income and first-generation students. Her writing is concerned with issues of identity and how personal stories inform our choices. She is a frequent consultant to and speaker at education and parenting advocacy groups.  She is a member of the Mixed Remixed Festival Board of Directors.
Kevin Maillard is Professor of Law at Syracuse University and a contributing editor to the New York Times. He specializes in Family Law, Constitutional Law, and Popular Culture. He writes for The Atlanticand provides on-air commentary to ABC News and MSNBC. He is the co-editor of Loving v. Virginia in a Post-Racial World (with Rose Villazor, Cambridge 2012).  An enrolled member of the Seminole Nation of Oklahoma, he is the author of the forthcoming children's book, FRY BREAD.
Devin Wash was born and raised in Los Angeles and he graduated from the University of California Santa Barbara with a B.A. in Economics. He obtained his CA Real Estate license and is now a mortgage broker with Rosano Partners in downtown LA. He specializes in debt and equity placement for all types of commercial real estate.
——————————————————————————
Mixed-Race Baby Love: Real Talk About Reproduction, Fertility & Mixed Identity
June 11, 2016 1:00pm-2:20pm
Tateuchi Democracy Forum
This is a special film screening and reading that focuses on what it means to be mixed and considering parenthood.  The program will screen the short documentary, Chill, dir. Jennifer Frappier and feature a reading by Faith Adiele.  Immediately following the screening and reading, we'll discuss how reproduction, fertility and mixed-race identity play into questions about becoming a parent.
Moderator: TBA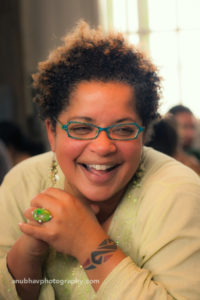 Faith Adiele is author of the memoirs, The Nigerian-Nordic Girl's Guide to Lady Problems and Meeting Faith, which won the PEN Open Book Award. She is also writer/narrator/subject of My Journey Home, a PBS documentary about her mixed family, and editor of Coming of Age Around the World: A Multicultural Anthology. She teaches at VONA: Summer Workshops for Writers of Color, California College of the Arts, and The San Francisco Writers' Grotto.
Chill dir. Jennifer Frappier Running Time 21 minutes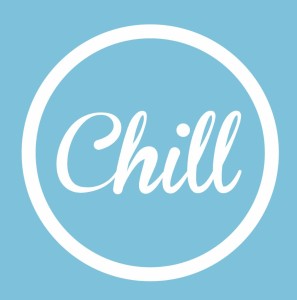 Jennifer can be seen in national commercials for companies such as: Anheuser-Busch, Comcast, iChooseAdoption, McDonald's, Microsoft, Skechers and Sony PSP.  Jennifer is excited to share her first documentary. Chill is a film that introduces "social egg freezing" and follows the modern-day journey to motherhood. Jennifer's egg freezing story has been featured in the Italian fashion magazine Gracia, on FOX, KTLA's Health Smart, Australia's Sunday Night, ABC's 20/20 with Aditi Roy and on the front page of the Los Angeles Times.  
——————————————————————————
Is the Mixed thing Just for Girls?: Mixed-Race Identity & Gender Politics
June 11, 2016 11:00am-11:50am
Nerio Education Center
Moderator: Kevin Noble-Maillard
Sarah Ratliff and Bryony Sutherland are the co-authors and editors of Being Biracial: Where Our Secret Worlds Collide, an anthology comprising 24 essays that examine and compare the mixed race experience from the viewpoint of either multiracial people or parents of mixed race kids. Along with Sarah, who lives in Puerto Rico, and Bryony, who lives in England, the contributors span five continents and the Caribbean. Being Biracial is currently being adapted for academic use.
Mia Nakaji Monnier is a writer whose work has appeared in The Boston Globe, The Rumpus, Mental Floss, Hyphen Magazine, and more. She has been hapa in California, haafu in Japan, and one of the "half-Japanese girls" from that Weezer song in Texas, among other identities in many other hometowns.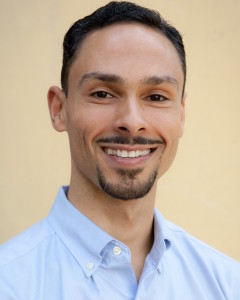 Jewel Love is a psychotherapist of Afro-Euro-Native American descent.  He serves multicultural populations in the San Francisco Bay Area, and incorporates music and dance into his healing modality.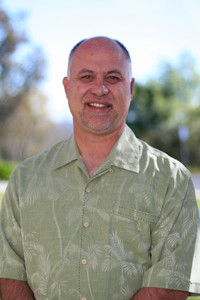 Edward Pohlert is a multiethnic immigrant born in Amsterdam, Netherlands. He emigrated to the U.S. in 1966 from Amsterdam and has lived in Argentina, Los Angeles, Hawaii, and San Diego. Edward attended and graduated from the Los Angeles public school system. Now, 41 years later, he's a 1st generation college graduate with an advanced degree in cultural psychology working with a diverse group of students at MiraCosta Community College.
Maya Washington is an award-winning filmmaker, actress, playwright, poet, and arts educator making a difference in the world. She received a BA  from the University of Southern California and an MFA from Hamline University. Her work has garnered fellowships and/or awards from the Jerome Foundation, Minnesota State Arts Board, Minnesota Film and Television, and others. Maya is dedicated to projects that have a sense of "purpose" in the world, selecting stories that illuminate some aspect of the human experience that is untold, rarely seen, or might benefit from new approaches to issues of diversity and inclusion, primarily in America.
——————————————————————————
Coupleships: The Dynamics of Interracial Relationships
June 11, 2016 1:30pm-2:20pm
Nerio Education Center
This panel explores the dynamics of mixed-coupleship and also touches on topics related to being a parent in a mixed-family.
Moderator: Lance Tango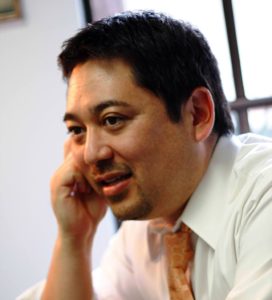 Lance Tango is a Los Angeles based psychotherapist who incorporates therapeutic strategies with principles of social justice, helping clients heal from the residual effects of social oppression and relational trauma. Along with facilitating empowering conversations with individual clients, Lance also works with couples and organizations to cultivate improved interpersonal dynamics by exposing and dismantling entrenched patterns of power and privilege.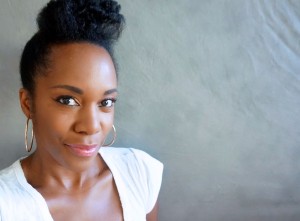 Christelyn Karazin is the co-author of "Swirling: How to Date, Mate and Relate, Mixing Race, Culture and Creed," and is the publisher of the popular blog, Beyond Black & White, geared toward black women dating interracially. She's also the brand ambassador for InterracialDatingCentral.com
——————————————————————————
Parenting with Difference: Multiracial and Families of Transracial Adoption in Conversation
June 11, 2016 2:30pm-3:50m
Araki Education Center
Race is rarely a factor in daily parenting decision making, but sometimes it is.  How does this play out in multiracial families?  What can parents of mixed-race kids learn from parents who have adopted transracially and vice versa?  Our panelists share their own stories and insights.  Good time will be left for audience Q&A.
Moderator: Rayme Cornell
Claudine Cooper is a Los Angeles based fitness expert, trainer and community health advocate.Born and raised in Minneapolis, Minnesota, Claudine is a dynamic woman who has created a lifestyle that promotes optimum mental and physical health. Her personal and down to earth tips on fitness, dating, sex, marriage, and overall good health can all be found in her honest memoir: 25 to Life.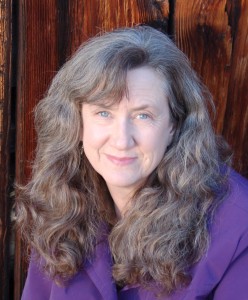 Elizabeth Enslin is the author of While the Gods Were Sleeping: A Journey Through Love and Rebellion in Nepal (Seal Press 2014), a finalist for a 2016 Oregon Book Award in creative nonfiction. Her essays have appeared in The Gettysburg Review, Crab Orchard Review, The Raven Chronicles, Opium Magazine, and other journals. Currently working on a sequel to her first book, she lives on a farm in northeastern Oregon.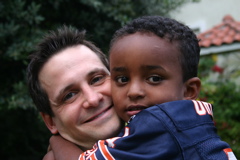 Claude Knobler is the author of the parenting memoir, More Love-Less Panic: 7 Lessons About Life, Love and Parenting I Learned After We Adopted Our Ethiopian Son.  His work has also been featured in the Washington Post, Time Magazine and on NPR.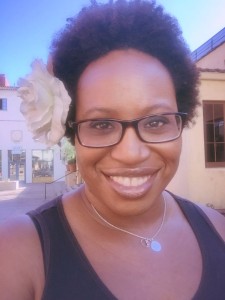 Crystal Ksenjak is the creator and owner of Raising Our Blussian, a Mommy blog where she details her family life, reviews hair products for biracial/mixed children, and why #RussianSoulSundays are the best thing since sliced bread. She also has her own YouTube family channel, Meet the Blussians.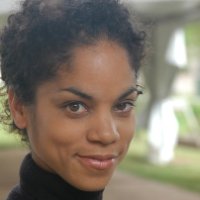 Lise Ragbir is an Austin-based writer, curator and arts and cultural administrator. Born and raised in Montreal, she is a first-generation Canadian of Trinidadian-descent. She is working on novel and a collection of essays that explore notions of identity within the Caribbean Diaspora.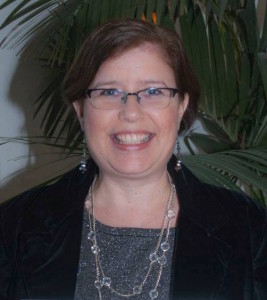 Angie Sanders is the adoptive mom of her amazing biracial son. Waiting to be matched, she started an Adoptive Parents Support Group that now has over 260 families. She's passionate about adoption and has spoken at KPCC's Crawford Family Forum, Vista Del Mar and Heartsent Adoption Agency. As a certified parent educator with Lori Petro's Teach Through Love, she helps parents build a deeper connection with their children through workshops and coaching.
Regina Wellman is the creator of BiracialBoom.com, a website dedicated to parents raising Biracial children. Regina graduated from Wright State University and works full time. She has been married for 31 years to Ken and has two sons, Ryan and Sean. Her Beautiful Interracial family is the light of her life.
——————————————————————————
Code Switching as a Mixed-Race Reality: Speaking Truth and Speaking to Power
June 11, 2016 12:00pm-12:50pm
Nerio Education Center
This panel will be focus on the ways in which we "code-switch" in our multiracial families and in our educational and professional lives.  In particular, we will also focus on how as artists we need to have a language for ourart as well as any professional work we do to support our art. In addition, we will discuss the strategies we use "code switching" to communicate our art/writing with the gatekeepers who are often not familiar with our stories.
Moderator: Kyla Kupferstein
Kyla Kupferstein Torres is an educator and writer in New York City. Kyla has broad experience in education; she has held positions at top schools, and created college preparation programs in high-poverty communities, targeted at low-income and first-generation students. Her writing is concerned with issues of identity and how personal stories inform our choices. She is a frequent consultant to and speaker at education and parenting advocacy groups.  She is a member of the Mixed Remixed Festival Board of Directors.
Jackie Graves, a tenured English instructor at Laney College, writes personal essays, plays, fiction, poetry, and memoir. Her work has appeared in African Voices, Bum Rush the Page: A Def Poetry Jam, and onstage performances include the Guerrilla Jazz Collective and Strong Current Dance Company. She has received a City of Oakland Spoken Word Fellowship, and residencies at Djerassi, Jentel, Soapstone Writers Residency for Women, and Julia and David White Artist Colony in Costa Rica.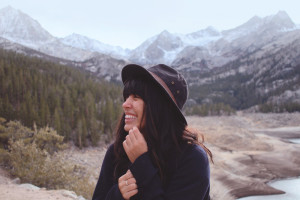 Gina Mei is a writer and editor based out of Los Angeles.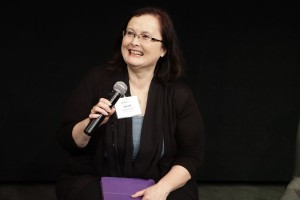 Dmae Roberts is a writer/producer who received two Peabody Awards for her documentary Mei Mei, a Daughter's Song and the Crossing East series. She received the Dr. Suzanne Ahn Civil Rights and Social Justice award from the Asian American Journalists Association and is a USA Fellow. She's been published in Oregon Humanities, The Sun, Where Are You From? (Thymos Group) and Mothering in East Asian Communities (Demeter Press). Her book is The Letting Go Trilogies: Stories of a Mixed-Race Family.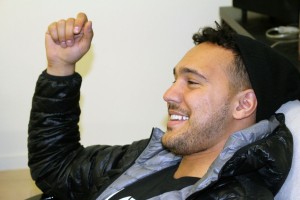 Aaron Samuels is a Cave Canem fellow and author of the book Yarmulkes & Fitted Caps. An alumnus of the Providence Youth Poetry Slam, Aaron has coached youth poets in Providence, Boston, and DC. Aaron Samuels is also the Co-Founder and Chief Operating Officer of Blavity, a digital community for Millennials of Color. Find him on Twitter at: @PoetryAaron
Jonathan R. Miller is a biracial author of literary fiction thrillers exploring issues of identity and belonging.  Born in Chicago, Miller graduated from Stanford University, taught 8th-grade for 7 years in East Oakland, California, and currently works as a writer in the Bay Area.
——————————————————————————
Mixed Millennials: Changing What Mixed-Race Means
June 11, 2016 4:00pn-4:50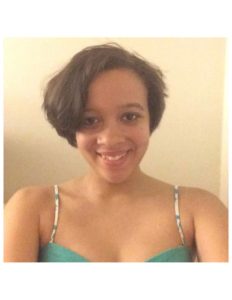 Maya's an undergraduate student at East Carolina University double majoring in Social Work and English. Besides leading an interfaith organization and co-leading a spoken word organization on campus, Maya has published pieces about mixed race identity in Expressions Magazine, and has written pieces for ECU's Tunnel of Oppression. She advocates for multiracial identity in video content such as #ECUWithoutMe and #Mixstory campaigns. She also has pieces published online in AltFem Magazine and Mixed Race Daily.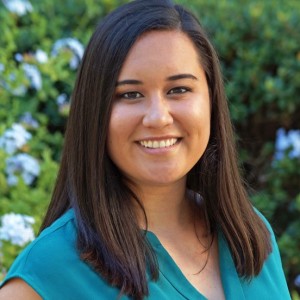 Jenifer Logia served as director of Mixed Student Union at UCLA for two years, helped organize the first annual Mixed Heritage Conference at UCLA, and is the current President and founder of the UCLA Mixed Alumni Association. She now works for the County of San Mateo, engaging predominantly low-income Latino residents in a variety of community development initiatives in the Bay Area.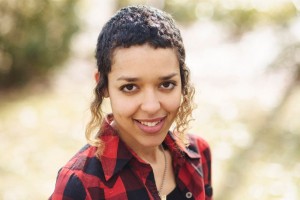 Via Perkins is a multidisciplinary artist from the Boston area. In 2014, she set out to find her father's side of the family, whom she had been estranged from. This personal journey sparked the creation of Strange Kindred, a collection of poetry on race, family, and the collision of black and white.
N.Laurence is a co-founder of Mixed Race Politics and a freelance web developer/designer. A mixed queer introvert, they are committed to creating and contributing to spaces that are queer-friendly, anti-racist, body-positive, feminist, and non-ableist. When they aren't working, they can be found writing, drawing, reading, accidentally falling into the internet, accidentally taking the scenic route, and watching/over-analyzing lots of TV.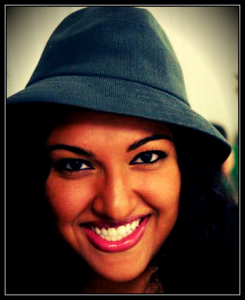 Andrea Venkatesan is the CEO of Mixed Race Politics, a proud alumna of the University of Miami, and a wanderlustress. She is passionate about integrating fourth-wave feminist values with the arts and politics, and firmly believes that creative, intelligent, and responsible media is a perfect way to start meaningful conversations that can create lasting, sociopolitical change for the better.