Honest Improv
June 10, 2016 11:30am-12:20pm
This fun, high energy, interactive creative workout is great for anyone who is looking to free themselves up and breakaway from linear thinking and shutdowns. Sean Michael is excited about offering a fun Spolin/game based improv workshop in a supportive environment. You'll be asking yourself the key questions, "How do I feel right now?", "Who am I, today?", "What does this mean to me?" and, of course you'll be employing the most basic of improv tenets, "Yes and!"  Focusing on relationship and agreement and building solid scenes from this strong base.  The workshop starts with natural introduction games and slowly builds to scene work by the end of the session.  This will be a fun workout for everyone from the first time improviser to the seasoned improviser. Please, wear clothing and shoes which allow for freedom of movement.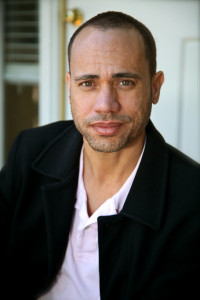 Sean Michael Boozer is a professional SAG-AFTRA Actor/Director/Writer with a strong background in improv as well as scripted material. SM is currently performing on iOWest's MainStage in "The Greene Boozer Elixir", a two person long form group with Tom Greene. Sean Michael has appeared in FX's Emmy Award winning The Shield, a John Landis directed comedy short and a slew of less impressive television and independent films. On stage, SM is a winner of Drama Beat Newspaper's Improviser of the Year, Drama Critics Circle Award as a member of The People's Republic of Improv, performed in several Fringe Shows and was a member of Unknown Theatre. Sean Michael mentors with Young Storytellers Foundation, which provides underserved public school students the opportunity to write stories and see them brought to life through performance. Being a big advocate of children and education SM was a school teacher for ten years as well as teaching Improv and Script Breakdown at the SAG Conservatory.
Sean Michael is excited about Working with the Mixed Remixed Festival and its commitment to collaboration and building in togetherness.
——————————————————————————
Our Mixed Voices:Sharing Our Stories
June 10, 2016 10:00am-11:20am
June 11, 2016 9:30am-10:50am
Come and share your mixed experience. Experience the healing that comes with sharing in a circle with people who can truly relate. Learn how to use an innovative conversational method to lead groups of your own. In an optional follow-up session, take a writing/storytelling workshop that will give you additional tools to creatively share your experience with the world. The session uses Dialogue Circle technology, a method of having productive conversations about difficult subjects, especially about difference.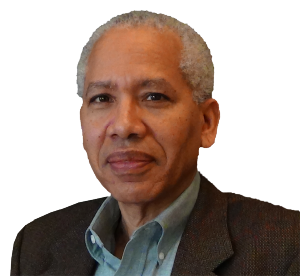 Angelo John Lewis is the co-founder of the Diversity and Spirituality Network, creator of the Dialogue Circle method, and author of Notes for New Age and a writer, life coach and consultant.
Zachary Green is a professor of practice in Leadership Studies at the University of Maryland. He consults internationally on deeper dimensions of issues related to identity, organizational effectiveness, and adaptive change. A leadership coach for the World Bank for 15 years, Dr. Green also designs training and development for disenfranchised communities in urban settings.
Anthony J. Patterson is a Licensed Mental Health Counselor, Certified Rehabilitation  Counselor & a highly skilled and results-oriented cognitive-behavioral psychotherapist. For more than 20 years he has provided outstanding therapeutic services to persons dealing with depression; anxiety; addiction, managing loss; trauma; transitions; difficulties with relationships (partners; friends co-workers etc.) to persons from various communities. He specializes in couples; individual, couple and group therapy and believes through the power of reflection and insight, turning life's challenges and difficulties into one's greatest strengths and assets.
Roxanne Kymaani, Ph.D. Primary research interests include: liminality, third space and hybrid identity construction, group dynamics and cultural construction, and leading dialogues. She is a Life Coach based in San Diego, California, and also currently serves as the Executive Director for the National University's Division of Extended Learning and Certified Core Adjunct Faculty for the Organizational Leadership graduate program, and an Adjunct Lecturer with Goucher College's Cultural Sustainability graduate program. Roxanne received her doctorate in Leadership Studies from the University of San Diego, dissertation titled, "Beyond biracial: The complexity of identity construction for women with one black and one white parent".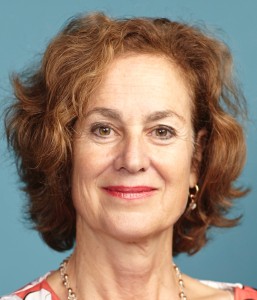 Cindy Franklin is an Executive Coach and consultant living in the Bay Area, and one of the co-founders of the Diversity and Spirituality Network. The years she spent earlier in life studying meditation in India, and subsequent ongoing practice, continue to deeply inform her life and work.
——————————————————————————
Bombarding the Slush Pile: Literary Submissions with Women Who Submit
June 10, 2016 11:30am-12:30pm
Democracy Lab
This workshop is open to literary writers interested in creating a submission practice and/or increasing their readership by being published in top tier journals. If accepted, we will provide an overview of basics, including creating a submission schedule, submission tracking, and cover letter development. Participants will leave the workshop with simple submission materials.  The session is appropriate for literary writers. All are welcome.
Women Who Submit co-founder Xochitl-Julisa Bermejo is a high school English and drama teacher, poet and fiction writer. Sundress will publish her poetry collection, Built with Safe Spaces, in fall 2016. Co-founder Ashaki M. Jackson is a social psychologist and poet. Her chapbook, Surveillance, is available through Writ Large Press. Senior member Tisha Reichle is a high school teacher and fiction writer whose work is included in The Acentos Review and Santa Fe Writers Project.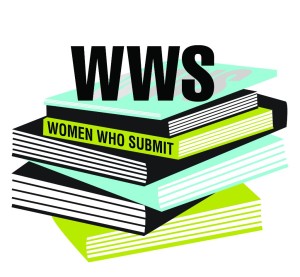 Women Who Submit seeks to empower women and nonbinary writers by creating physical and virtual spaces for sharing information, supporting and encouraging literary submissions, and clarifying the submission and publication process. In our fourth operation year, we have chapters in California's Bay Area, Long Beach and Las Vegas with new possible roots in Arizona and North Dakota. The founding body has a membership of over 30 women, and our virtual communities each exceed 1,000 persons.
——————————————————————————
Writing with Jamie Ford
June 11, 2016 9:30am-11:30am
Yuki Family Board Room
This is a special manuscript workshop with Jamie Ford.  Participation limited to pre-selected writers.
——————————————————————————
I Have a Story In Me
June 11, 2016 1:00pm-2:20pm
Araki Education Center
Join a talking and writing joyous and healing peacemaking circle. The goal of the circle is to share, engage, involve and inspire the voices within the circle. Through a series of interpersonal interactions, writing exercises, participants will explore the gifts, opportunities, challenges, promises and resolutions of our  mixed-remixed experience.  A goal is to put in writing and expand the literature on the experience, collectively and individually.  If desired the community can examine intra, inter, society messages—that have a cumulative  effect in the practice and process of conflict resolution, peace and coexistence in our lives.

Participants also have the opportunity to discuss social responsibly and social justice  and its impact on their lives. There will be opportunities to talk and write for self-reflections on how issues of oppression, power, poverty, culture, community, supremacy,  interconnectedness, and the human spirit  impact conflict resolution processes and relationships in our lives.
S.Y. Bowland has dedicated her life to the study of conflicts and people.  She has served as an educator, mediator, restorative justice,   and conflict resolution practitioner.

Angelo John Lewis is the co-founder of the Diversity and Spirituality Network, creator of the Dialogue Circle method, and author of Notes for New Age and a writer, life coach and consultant.
——————————————————————————
Storytelling: Art & Activism Unite
June 11, 2016 11:00am-12:20pm
Araki Education Center
Storytelling is a powerful, historical, cultural practice that has the ability to create social change. As mixed race people, we have many stories to tell as we build within and between our various communities. This workshop is designed to engage us in sharing our stories in order to build accountability, interrupt oppression, address anti-blackness, create spaces for healing and lift up strategies to strengthen communities. We are excited to engage with storytellers, writers and artists who are committed to social justice and racial equity.
Amity Paye works in communications at a labor union and has written for various outlets including The Nation, NBC, The Root, The Amsterdam News and more. She is also the Communications Co-Chair of the NYC Chapter of the Black Youth Project 100 and does supportive communications work for various Black Lives Matter groups.Rachael Ibrahim, MSW; a passionate community organizer, trainer, and artist. Her work is rooted in a structural racial equity framework, the impact of intersecting oppressions, and her experience as a black mixed-race woman from the Midwest. She centers accountable relationships in movement building to create transformation.
Rachael Ibrahim, MSW; a passionate community organizer, trainer, and artist. Her work is rooted in a structural racial equity framework, the impact of intersecting oppressions, and her experience as a black mixed-race woman from the Midwest. She centers accountable relationships in movement building to create transformation.
——————————————————————————
Mixed and Queer? Write on!
June 11, 2016 1:00pm-2:20pm
Yuki Family Board Room
"my very notion of self was entirely defined by otherness, by being on the outside. 'Other' was all I was."  
Come and be on the inside! Mixed/queer folks (and allies) at the Mixed Remixed Festival will meet at this workshop to share our stories. We'll explore mixed-queer writers and writing and what they mean to us. We'll watch video clips of mixed queer writers reading their work and choose writing prompts from their writing to inspire us to write our own pieces
"…hold on right there/If you Dare mutter mulatto, hover around hybrid/hobble on half-caste/and intellactualize on the/'mixed race problem'/I have to tell you:/take your beauty eyes offa my skin;/don't concern yourself with/the 'dialetics of mixtures' "
Come along to this workshop to discover (and meet) mixed-queer writers, to write, and maybe share your work with others.

Clare Ramsaran is a graduate of the MFA in Creative Writing at the University of San Francisco, a blogger at Mixed Remixed and an alumna of the VONA Voices writing workshop. Her writing has been published in anthologies and journals in Europe and the US. Her novel-in-progress, Mother Country, follows young immigrants to England in the 1950s, and the mixed and queer romances they pursue. She blogs at: clareramsaran.blogspot.com and www.mixedremixed.org/author/clare/
——————————————————————————
Microaggression Zine
June 11, 2016 4:00pm-4:50pm
Yuki Family Board Room
What are microaggressions?  How can we tap our creativity to better understand their presence in our lives?  Naming and understanding the little monsters can bring back an immense sense of personal peace and power.  Using zines (handmade magazines) as our medium in this workshop you'll get creative and make your own zine as you learn about microaggressions.  Light up with creative excitement; process confusing experiences that make you feel funny; connect with others who relate.  You'll leave with a new positive experience to associate with microaggressions and a hands-on tool to help you and others better understand how conscious and unconscious behaviors like microaggressions affect we Earthlings.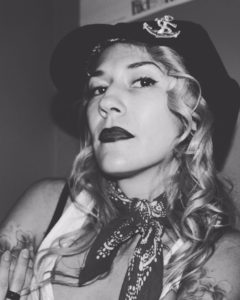 Christina Guillén is a diversity speaker, teacher, writer and the creator of Half Moon Jefa, the Mixed People's Superhero.  Her historical fiction novel and M.F.A. in Creative Writing focus on identity, feminism, and indigineity vs. colonialism.  Christina will lead an exciting hands-on zine workshop to flirt with our perspectives on the topic of microaggressions.  Find out what trucos she's up to at halfmoonjefa.tumblr.com.