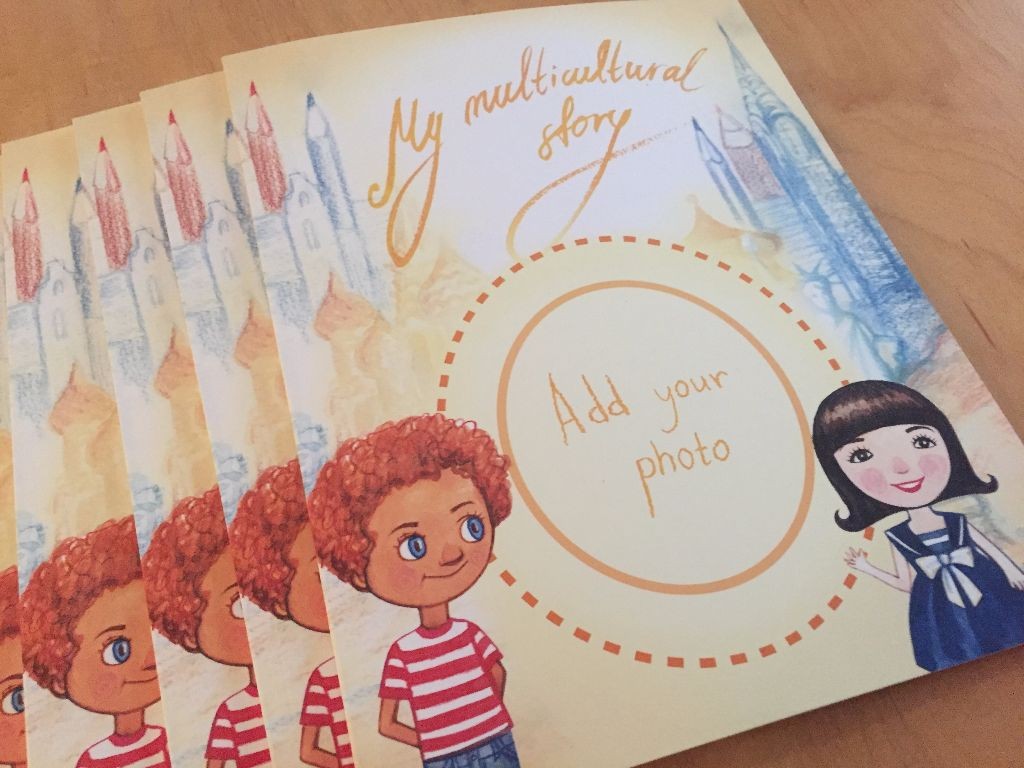 We're excited to tell you about this very special scrapbook called My Multicultural Album, the perfect family album for multiracial families.  This is how the creator, Ekaterina (Katya) Dorozhkina, describes this lovely little book.
"This book is for multicultural families who want to share their unique family history with their children and celebrate what it means to be biracial/multicultural. In a scrapbook format, children, with the help of their parents, can personalize the book with their own pictures and family stories. The journey of filling out the pages of this book celebrates each child's unique and extraordinary story and cultivates appreciation for all the cultures that have come together to write it."
We have 5 copies to give away to the first five people who donate $15 to Mixed Remixed!  Don't miss this great opportunity!
Donate via Credit Card