Bombarding the Slush Pile: Literary Submissions with Women Who Submit
June 10, 2016 11:30am-12:30pm
REGISTER HERE!
Democracy Lab
This workshop is open to literary writers interested in creating a submission practice and/or increasing their readership by being published in top tier journals. If accepted, we will provide an overview of basics, including creating a submission schedule, submission tracking, and cover letter development. Participants will leave the workshop with simple submission materials.  The session is appropriate for literary writers. All are welcome.
Women Who Submit co-founder Xochitl-Julisa Bermejo is a high school English and drama teacher, poet and fiction writer. Sundress will publish her poetry collection, Built with Safe Spaces, in fall 2016. Co-founder Ashaki M. Jackson is a social psychologist and poet. Her chapbook, Surveillance, is available through Writ Large Press. Senior member Tisha Reichle is a high school teacher and fiction writer whose work is included in The Acentos Review and Santa Fe Writers Project.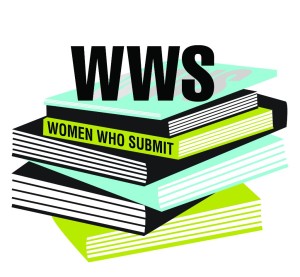 Women Who Submit seeks to empower women and nonbinary writers by creating physical and virtual spaces for sharing information, supporting and encouraging literary submissions, and clarifying the submission and publication process. In our fourth operation year, we have chapters in California's Bay Area, Long Beach and Las Vegas with new possible roots in Arizona and North Dakota. The founding body has a membership of over 30 women, and our virtual communities each exceed 1,000 persons.