Heidi W. Durrow
Founder/Executive Producer
Heidi W. Durrow is the New York Times best-selling author of The Girl Who Fell From the Sky (Algonquin Books), which received writer Barbara Kingsolver's PEN/Bellwether Prize for Literature of Social Change, and is a book club favorite. The Girl Who Fell From the Sky has been hailed as one of the Best Novels of 2010 by the Washington Post, a Top 10 Book of 2010 by The Oregonian, and named a Top 10 Debut of 2010 by Booklist.
Ebony Magazine named Heidi as one of its Power 100 Leaders of 2010 along with writers Edwidge Danticat and Malcolm Gladwell. Heidi was nominated for an 2011 NAACP Image Award for Outstanding Literary Debut.
Heidi is a graduate of Stanford, Columbia's Graduate School of Journalism and Yale Law School. Originally from the Pacific Northwest, Heidi has worked as a corporate attorney at Cravath, Swaine & Moore, and as a Life Skills trainer to professional athletes of the National Football League and National Basketball Association.
She was a founder and producer of what was called the Mixed Roots Film & Literary Festival, but is excited to be spearheading this festival project, the Mixed Remixed Festival,  an annual free public event, that celebrates stories of the Mixed experience through films, books and performance.  She was the co-host of the award-winning weekly podcast Mixed Chicks Chat; and is now the host of a new audio and video podcast called The Mixed Experience.
Heidi is also a highly acclaimed and sought-after public speaker who has spoken at Brown, Exeter, Yale Law School and many other universities nationwide. She has also been a featured speaker at Sundance and other popular festivals, conferences and high schools on creativity, women's empowerment, and multicultural and multiracial issues. She has been featured as a leading expert on multiracial and multicultural issues and identity by the NBC Nightly News, the New York Times, CNN, National Public Radio, the BBC, Ebony Magazine and the San Francisco Chronicle. She is an occasional contributor to National Public Radio and blogs for the Huffington Post.
Jennifer Frappier
Co-Producer & Festival Planner
Jennifer can be seen in national commercials for companies such as: Anheuser-Busch, Comcast, iChooseAdoption, McDonald's, Microsoft, kechers and Sony PSP. Recognized for her naturally curly hair and infectious smile, her exotic appearance is credited to her French,Filipino and African American ancestry. Jennifer played a supporting
role and was associate producer for the short film, An ExtraOrdinary Day, which made its world premiere at the Hollywood Shorts Film Festival this summer. She makes her feature film debut in the independent film, One/One Thousandth. Jennifer is excited to be working on her first documentary with award-winning director, Hilari Scarl. Chill is a documentary film that introduces "social egg freezing " and addresses balancing life, career and cheating thebiological clock.
Lesa Lakin
Festival Director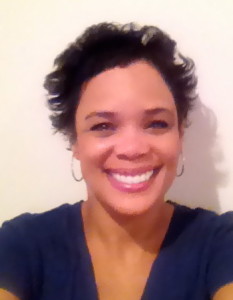 Lesa Lakin is a Los Angeles-based film and television producer who began her career in advertising. Her work for clients such as ABC, ESPN, Oxygen, MTV, Snapple and the New York Mets has won many awards in advertising. This experience in commercials led Lesa to television and film production. Starting as a director's assistant on Warner Bros.' Vegas Vacation and Universal's Billy Madison, Lakin excelled in production and became the Executive Producer of Mambo Entertainment. Lakin produced the critically-acclaimed 2012 documentary feature Paul Williams Still Alive, the feature film The Independent; was a producer on the ABC television series Shaq Vs., and served as the Director of the Mixed Roots Film and Literary Festival in its inaugural year.  Lesa currently serves as an Executive Consultant for BBC Worldwide Productions.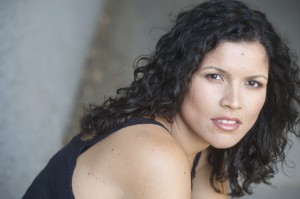 Khanisha Foster
Live Events Producer
Khanisha Foster is a mixed race actress, writer, teaching artist, the Associate Artistic Director of 2nd Story, ensemble member of Teatro Vista, a TCGYoung Leader of Color, and has collaborated with the Citizen's Theatre in Scotland. She is in the film Chicago Boricua, is writing her memoir, HEROIN(E), screenplays, and has published a story about her work as a teaching artist in the anthology Briefly Knocked Unconscious By A Low Flying Duck. She is currently performing her Solo Show Actor of Color. You can see more of her work here: http://2ndstory.com/people/khanisha-foster and check out her blog Black, White, and Awesome.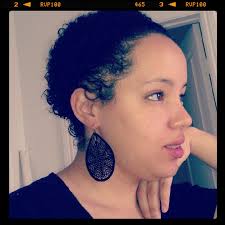 Jamie Moore
Literary Coordinator
Jamie Moore recently received her MFA in fiction at Antioch University, Los Angeles. She shared her fiction at the Mixed Roots Film and Literary Festival in 2011, and is excited to be working to coordinate readings for Mixed Remixed. Jamie received her BA in Liberal Studies from Sonoma State University. She has attended several writing workshops including the Tomales Bay Workshop, VONA, and the Mendocino Writers Conference. She has been publishing in Moonshot Magazine and Tiny Lights: A Journal of Personal Narrative. In her spare time, she writes about mixed topics and literature for the blog Mixed Reader.  She is the author of the recently published novella Our Small Faces.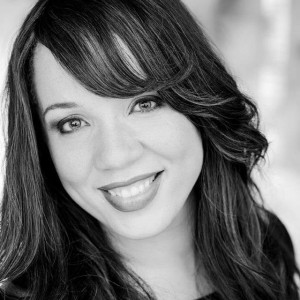 Esme-Michelle Watkins
Literary Coordinator
Esme- Michelle Watkins is an attorney based in Los Angeles and co-fiction editor of BLACKBERRY: A Magazine.  Esme-Michelle's writing has appeared or is forthcoming in Boston Review, Word Riot, Voices de la Luna, 4'33" and elsewhere. Born to parents of African-American and Sicilian decent, her fiction is inspired by literature of the Afro-Italian diaspora and has been featured at the Mixed Roots Film & Literary Festival. Esme-Michelle is a graduate of the University of California, Berkeley and is presently working on her first novel. Visit her webpage for more: www.esmemichelle.com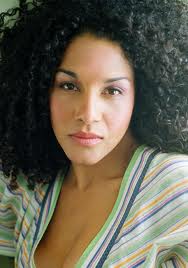 Rayme Cornell
Coordinator of Educational Outreach
Assistant Professor, Head of Undergraduate Acting at UNLV. Rayme Cornell has worked in film, television, Off Broadway and with some of America's most prestigious Regional Theatres including, The Old Globe, The Alley, Crossroads, The Vineyard, Philadelphia Theatre Company, Primary Stages, The O'Neill, Missouri Rep., Unicorn Theatre and with New York's famous Acting Company. She is also known for her extensive voice-over work representing such products as L'Oreal, Ford, Dunkin Donuts, Cingular, Singulair, Lifetime, WE, Oxygen Network, USA Network, MTV, VH1, BET, ESPN, History Channel, Discovery Channel, Republican and Democratic Party Candidates and many more. Rayme is an Assistant Professor in the Theatre Department at UNLV. She is a member of the Screen Actors Guild, American Federation of Television and Radio and Actors Equity Association. She received her B.A. from the University of Nevada Las Vegas and her MFA in Acting & Directing from the University of Missouri Kansas City in association with the Missouri Repertory Theatre.
Tiana Rideout
Lead Volunteer Coordinator
Tiana Rideout has been a Volunteer Coordinator in the Los Angeles nonprofit sector for five years and loves her work because everyone she meets is motivated, inspired and committed to serving the community. In 2005, she graduated from Loyola Marymount University with a BA in Psychology, intercultural facilitation skills and volunteer experiences from Boyle Heights to Guatemala. A native of San Francisco, where the mixed experience is a way of life, Tiana has a genuine appreciation for diverse communities, families and cultures. She is thrilled to be part of the Mixed Remixed Team!
Victoria Platt Tilford
Co-Coordinator of Live Event
Victoria Platt Tilford is very proud to have hosted the Mixed Roots Film & Literary Festival live event for 4 of its 5 years. As an actor, Victoria is most known for her roles on The Gates as the witch Dr. Peg, The Guiding Light and the films Cover and Winchell, where she portrayed Josephine Baker; among many other projects.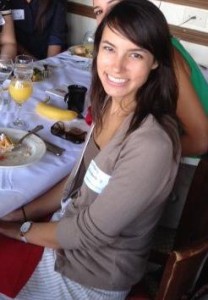 Kim Arredondo
Publicity & Marketing
A native of south Texas, Kimberly Arredondo graduated with honors in Literatures and Cultures in English from Brown University in 2011. She currently works as the Development Associate for Communications and Marketing at an independent school in Miami. As someone with a strong interest in social justice, education, community, and the arts, she enjoys contributing to community events like the Mixed Remixed. Kim has also helped plan Multiracial Identity Week and Loving Day at Brown, and she led the volunteer efforts for a 2013 celebration of Loving Day in Miami. Kim is truly excited to be part of the Mixed Remixed 2014 Team.
Marah Lidey
Digital Engagement Director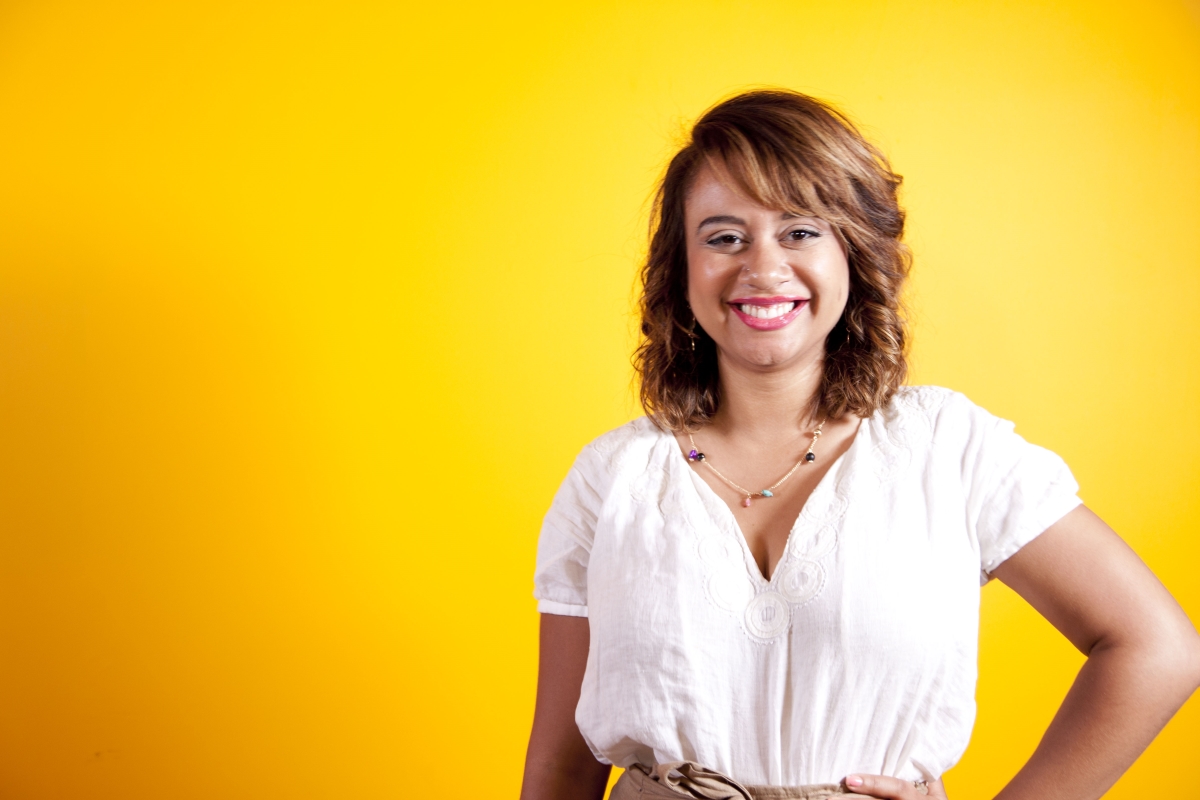 Marah Lidey is the Digital Engagement Manager for DoSomething.org, overseeing the organization's communication products and mobile apps. Marah owns and develops organizational partnerships with mobile marketing experts and tech thought leaders. Marah previously worked at American Express and MTV Networks where she managed social media marketing. She holds a BA in Journalism and a New Media Certificate from the University of Georgia.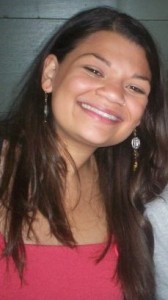 Nikki Hyde
Live Event Stage Manager
Nikki Hyde is a Los Angeles-based stage manager. She has had the pleasure of working with Center Theatre Group, The Broad Stage, Houston Grand Opera, and Los Angeles Opera, among other companies around the country. She is also a proud ensemble member of Cornerstone Theater Company. She thanks her family for being supportive, inspiring and talented. Nikki is black and white.
John Meeks
Festival Advisor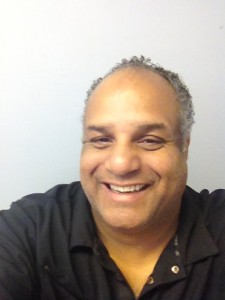 John Meeks is an adoptee of mixed heritage born in the 60's. Adopted by the most loving parents a child could want with three siblings who love him as fiercely as his parents. Life was great growing up in the projects of New York City. John also has a younger biological half sister who he was separated from because she was all white and they wouldn't place a white child in a black household back in those days. Many years later she found him on Facebook and she has become a close member of his family once again. John attended three prestige's institutions of learning, Manhattan Country School, the H.S. of Performing Arts (the "FAME" school) and Carnegie-Mellon University.
Upon returning home from college John pound the pavement auditioning wherever he got the chance and soon relocated to Los Angeles in search of an acting career. Rock Hudson had just died and being openly gay at that time wasn't the smartest thing to be. So he found work in the bars and nightclubs of West Hollywood, where he eventually became the operations manager of the largest gay nightclub at that time, Axis.
Soon after John's mother passed away in 1996 he decided life was too short not to do what you loved and he did two things, he learned how to write a screenplay and he wanted to throw a party with a purpose so he began working with PAWS/LA (Pets Are Wonderful Support/Los Angeles) where over the next eight years he helped raise over a million dollars for this small but mighty non-profit. Something that John is vey proud of, but he longed for more creativity in his life so he started teaching theater for the after-school program Woodcraft Rangers. He was assigned to Manual Arts High School and teamed up with Katy Groskin, the drama teacher on staff and together they co-directed great theater involving more than two hundred students and staff incorporating the shop class, the art classes, the fashion class and the music department. John was also able to convince his friends in the arts to visit his students and talk about "the Business". Actors like, Erica Gimpel, Lisa Vidal, Christina Vidal, Helen Slater, Michael Beach, Gina Ravera and many more took a great interest in his students. John also raised funds so that after his students completed the run of their shows he could take them to their first professional shows. To this day, those moments are very special to him and the young people he encountered are exceptional human beings capable of making the world a much better place.
Erica Dessenberger
Tweeter-in-Chief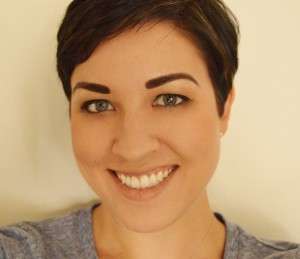 Erica Dessenberger is absolutely pumped to be a member of the Mixed Remixed team! Born and raised in Northern California, she comes from a mixed race family of many cultures. In 2010, she graduated from the University of California, Davis with a B.A. in English, three different Twitter accounts, and a growing interest in social media marketing. Most recently, Erica spent two years tweeting up a storm and providing marketing and fundraising support for Ballet San Jose, the Silicon Valley's professional ballet company. She continues to work with nonprofit arts organizations in the San Francisco Bay Area and looks forward to setting the Twittersphere ablaze with news about Mixed Remixed Festival 2015!
Michele Beller
Festival Graphic Design, Audience Outreach, Communications
Michele Beller was operations manager for an international fitness chain before leaving her career in the fitness industry to immerse herself in researching her family's mixed-race history and writing their fascinating story. She is a member of the Virginia Historical Society, Historic Buckingham (Virginia) Society, and the Independent Writers of Southern California (IWOSC).
While in the fitness industry, she spent several years as an editor at Southwest Cycling, and more recently has edited several books, including The Zen of Social Media Marketing by Shama Hyder and recently released, Nine Lives of a Black Panther: A Story of Survival by Wayne Pharr and Karin L. Stanford (2014). She serves as associate editor for Kapu-Sens: The Literary Journal of the Africana Studies Department at Cal State Northridge. Her articles and short stories have been published in select journals and periodicals including Bloom, poeticdiversity, Metamorphoses, and Triathlete, and forthcoming, a book on the Black Power Movement; she has been invited to speak on issues of race, colorism, and the mixed-race experience as a guest lecturer and on talk radio.
To date, her best claim to fame is having competed in the Ironman Triathlon six times. The Trouble with Virginia is her first novel.
Jan Wilcox
Festival Photographic Documentarian & Development Coordinator
J
an Wilcox has been an ardent volunteer for a wide range of events and activities for more than 30 years. She has helped plan and produce USC's very successful Swim With Mike, a fund-raising event for physically challenged athletes; Orange County's annual Men of Mystery luncheon; Los Angeles' popular Women and Words event and Books Are Better Shared, both designated charities for the Los Angeles Children's Hospital. She is also active with the Friends of the San Pedro Library and the Literary Guild of Orange County. Her experience and attention to detail enhance any event lucky enough to have her. She brings enormous enthusiasm to Mixed Remixed and we are thrilled she has joined us!
Lisa Mecham
Lead Grants Development Manager & Sponsorship Associate
Lisa Mecham is a writer living in Los Angeles. Her work has appeared in various literary magazines and she's served as an editor with Origins Literary Journal and as a grant writer for non-profit organizations such as Urban Strategies and The Mixed Remixed Festival.
Clare Ramsaran
Festival Blogger & Database Analyst
Clare Ramsaran is from England, though not of it, and checks "other" on forms, or creates her own category of "Indo-Guyanese/Irish". She is an MFA (Fiction) candidate at the University of San Francisco where she is working on a novel about two Caribbean brothers who join other young immigrants to London in their pursuit of love – of both the inter-racial and queer varieties – and justice. Her work has been published in anthologies in the USA and Europe, and journals including the St Sebastian Review. Visit her blog at: clareramsaran.blogspot.com
Aurora Drysdale
Instagram Captain & Audience Development
Aurora Drysdale is in awe of being a part of the Mixed Remixed Festival team. Recently relocating back to California from the Oregon coast it's refreshing to find a place to let my rainbow mix shine. I am Mexican, Puerto Rican, Irish & Creole handmade artist.  I am a multi racial women in an inter-racial marriage raising bilingual sons Cesar 25 yrs , Jordan 21 yrs and Roarke 3 yrs who loves to cook with the spices of my cultural mix.  Dance, music, painting, mix media, fiber art, Upcycling, handmade bath and body products and mermaid felties are my way of artistic expression.  I was adopted at birth but didn't find out until after high school. My culture is very important to me so I am always researching and learning about my ancestry. When I am not creating I am in the non profit sector helping to empower and uplift our youth. Creator of the 2010 "Got Respect, give some away!" Youth Violence Awareness Conference & 2011 Mind Body Spirit Youth Green Expo. Founder of AURIEL Reaching out Teen Drop in center under the umbrella of the Oregon Chapter of Youth M.O.V.E. Project Manger and "2012 AllStar"selection committee member for Foster Club.
Theresia "Terri" Rogers
Festival Blogger & Facebook Engagement Team
Theresia, better known as Terri was born in Germany, but grew up in sunny Trinidad and Tobago! She runs One Love, a blog that focuses on trends in culture and entertainment while highlighting the positive, go-getter attitude that is truly in all of us. She graduated high school last year and is looking for that next thing to satisfy her creative literary aspirations – what that thing is, she has  yet to find. In the meantime, however, she is enjoying the experience of being part of such a positively enriching group that is the Mixed Remixed Festival.
Amy Cliett
Web Design & Development
Amy Cliett's extensive background in operations management in recruiting, customer service, and training paved the way for her work in streamlining innovative processes for large organizations and startups. She is a "Systems MacGyver" but without the cheesy eighties theme song.
Through her work at Philly Area Tech Tutors and Coded by Kids, Amy Cliett is a hacktivist in the tech inclusion and diversity in STEM fields movement. As Program Director at Qeyno Labs, she is helping to unleash a bold new generation of change agents providing the best local hackathon experience while she works on the global leadership team to transform children's lives and make them powerful through social innovation, education, and technology. In 2014, Amy was selected to be the inaugural Global Fellow for Qeyno Labs.