Sponsors of the Mixed Remixed Festival 2014
We are proud to include among our sponsors the Japanese American National Museum which has been at the forefront of celebrating connectedness between cultures and communities and highlighting the Mixed and multiracial experience by presenting ground-breaking exhibitions like Kip Fulbeck's photographic portrait exhibitions The Hapa Project and Mixed Kids, and Visible/Invisible: A Hapa Japanese History, and gatherings such as the Hapa Japan conference, the Mixed Roots Film & Literary Festival, and now Mixed Remixed.  Learn more at www.janm.org.
 We are honored that Cheerios is a Silver Sponsor of the Mixed Remixed Festival.  Learn more at www.cheerios.com.
We are proud that Zerflin, a premiere boutique design agency, is a sponsor of Mixed Remixed.  "We're reputable, honest and complete geeks about design and making things look good," reports Zerflin's website–but we think really they make things look GREAT!  Learn more at www.zerflin.com.

We are thrilled that Miss Jessie's, a leader in curly and natural hair care products, is a sponsor of the Mixed Remixed Festival!  Miss Jessie's curly hair products are well-known throughout the hair care industry and are considered the leader in kinks, curly hair and waves. They have been featured in numerous popular publications including O, The Oprah Magazine, Allure, Essence, Lucky, Marie Claire, WWD and Elle, in addition to appearing on NBC's The Today Show. Celebrity fans include Alicia Keys, Joss Stone, Halle Berry, Keri Hilson, Rhianna and Randy Jackson to name a few. Miss Jessie's continues to be a market innovator in the naturally curly hair segment and is excited to keep bringing out new products!   Learn more at www.missjessies.com.
We are excited that Pitfire Artisan Pizza, 108 W 2nd St, Los Angeles, CA 90012, conveniently located downtown near the Mixed Remixed Festival headquarters, is a sponsor of the Festival.  As the Los Angeles Times recently said: "Whoever said there's no great pizza in L.A. has never tried Pitfire's."  We agree!  Find a Pitfire Artisan Pizza location near you.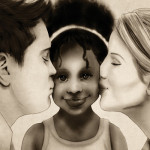 We're so excited that Cards in Color has signed on as a Festival sponsor.  Cards in Color is the first greeting card company to celebrating the multiracial family and experience. Learn more at www.cardsincolor.com.
This event is supported by Poets & Writers, Inc. through a grant it has received from The James Irvine Foundation.
If you're interested in learning about sponsorship opportunities for your company or organization, please email Heidi Durrow at heidi@mixedremixed.org.