---
Performers
Donn T
Donn T (sister of Questlove), is an eclectic singer-songwriter, producer and the owner of the indie label D-tone Victorious. As highlighted on TLC's Say Yes To The Dress, she is newly wed to guitarist/producer Jake Morelli. Donn T will humorously and informatively discuss the adventures of her blended musical rockstar family and the unique dynamic and special love relationship she has with her tween bonus daughter Soren Echo.
www.donn-t.com
https://www.facebook.com/pages/Donn-T/105596011218
https://twitter.com/Donn_T
https://instagram.com/dtonevic/
Aaron Samuels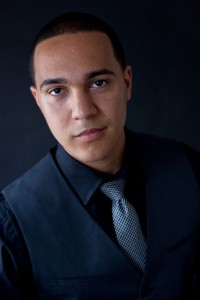 Aaron Samuels is a Pushcart-nominated poet, a nationally touring speaker, and an acclaimed facilitator of critical identity discussions. Raised in Providence, Rhode Island, by a Jewish-American mother and an African-American father, Aaron discovered spoken word poetry at age 14 when his English teacher told him he was not allowed to break meter. After declining this advice, Aaron went on to become one of the premiere performance poets in the country, featuring on TV One's Verses & Flow, HBO's Brave New Voices, and TEDx Washington University. His work has appeared in multiple journals including the Tidal Basin Review, Apogee Journal, and Muzzle Magazine. His first book Yarmulkes & Fitted Caps was released on Write Bloody Publishing in fall 2013. More information can be found at: http://aaronsamuelspoetry.com/
Willy Wilkinson
 Willy Wilkinson, MPH is an award-winning writer and public health consultant whose writing has been described as "highly evocative" by the Lambda Literary Review. He has performed spoken word at universities from Vassar College to UC Berkeley, in the film "Against a Trans Narrative," and at Creating Change, the premier national LGBTQ activism conference. He is the recipient of a National Lesbian and Gay Journalists Association award, the Transgender Law Center Vanguard Award, the Asian and Pacific Islander Queer Women and Transgender Community (APIQWTC) Phoenix Award, and is listed on the Trans 100. His forthcoming memoir Born on the Edge of Race and Gender: A Voice for Cultural Competency blends his intersectional experiences of race, gender, sexuality, disability, class, and parenthood with lessons from the fields of cultural competency, public health, and policy advocacy. Learn more at www.willywilkinson.com.
Alex Barnett
Alex Barnett's comedy is about family, specifically his family. As the White, Jewish husband of a Black woman (who converted to Judaism) and the father of a 3 year-old, Biracial son, he focuses his attention on the challenges of being a parent in a bad economy and the issues that confront interracial families (including the dynamics between members of the same family who are of different races).
Kaia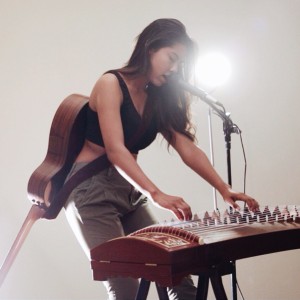 Kaia (aka. Kayla Briët) is an eighteen-year-old filmmaker and musician– Prairie Band Potawatomi, Chinese, and Dutch-Indonesian of origin–whose short films have won awards in multiple film festivals around the nation, including a screening at the First-Ever White House Student Film Festival where she was invited to meet President Barack Obama. A writer and multi-instrumentalist, Kayla uses piano, guzheng zither, guitar, voice, and more to produce original music in styles ranging from film score to alt. pop.
https://www.facebook.com/itskaia