Global v. Universal: Otherness & Writing the Female Writer of Color
Led by Moderator Ananda Ilcken our panelists: Francesca Biller, Alexis Wilson, and Janet Stickmon enjoyed a wide-ranging conversation about what it means to be a female writer of color and write a "universal" story.

Francesca Biller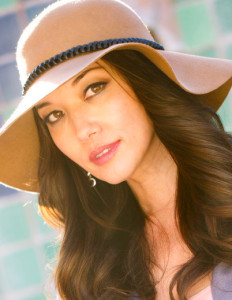 Francesca Biller is an award-winning investigative journalist, poet and humorist. She writes about the philosophy of cultural identity and about her interesting and exotic experiences as a Japanese Jewish girl who grew up in Los Angeles and Hawaii with a family of artists, designers and writers. Biller is the recipient of The Edward R. Murrow award and two Golden Mike awards for investigative reporting. Her work has been featured in national publications, radio, and television, including CBS, The Wall Street Journal, The Chicago Sun Times, The Huffington Post, The Jewish Journal of Los Angeles, and many others. Essays about her Japanese Hapa identity were included in the "Hapa-Japan, Visible and Invisible" exhibit at the Japanese American National Museum in Los Angeles in 2013. Currently, she is writing three books, including a novel about the 442nd Battalion of World War II, a collection of poetry, and a book of humorous autobiographical short stories. As a performer, she has also appeared on radio and television, and is happily working on a pilot about the history of Jewish comedy for a network.
Alexis Wilson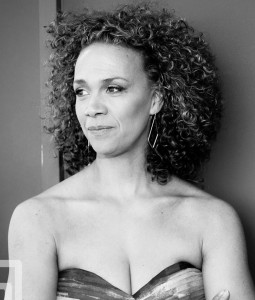 As a writer, Alexis Wilson  has committed herself to the challenging and healing work of sharing her life story through her riveting memoir, Not So Black and White. As a speaker, she is motivated to share her personal story of a "show-biz" upbringing, abandonment by her mother and her non-traditional family. As an artist, Alexis has been fortunate to have worked as a professional dancer with some of the greatest talents in the theatre and dance world. After dancing, her interests and experience led her to teaching dancers, and casting national commercials and Broadway shows. She worked as a choreographer's assistant and as a contributing writer for several published books. Her need and personal fulfillment to help others has involved her with many fundraising events that she either created or played a major role; whether for people in need of food or those affected by AIDS.
Alexis was born in The Netherlands to a Dutch ballerina and an African-American award winning Broadway choreographer and director. Although her first language was Dutch, she was raised and educated in the U.S. She grew up in Boston, Mass. and New York City. During her pre-teens, her parents divorced and she and her younger brother moved from Boston to Manhattan to live with their father, Billy Wilson. Growing up with her father was an exciting upbringing spent at auditions, in rehearsal rooms and running around backstage while he worked on show after show and ballet after ballet. At eleven years old, Alexis began to study classical ballet seriously at The New York School of Ballet, run by Richard Thomas Sr. and his wife Barbara Fallis. Alexis was the youngest member, performing with their small company, (The U.S. Terpsichore), in their rendition of Giselle. At the age of fourteen, with strong encouragement from her late godfather Karel Shook (co.-founder of The Dance Theatre of Harlem together with Arthur Mitchell), she joined DTH as an apprentice performing in the ballets The Four Temperaments, Seranade, Swan Lake and Dougla. Still in her late teens, Alexis made the transition from professional classical dancer to pursuing work in the commercial theater. She did numerous television commercials, performed in Emmy award winning projects and TV specials. Alexis worked with award winning choreographers from Michael Peters to Geoffrey Holder, as well as danced in The Cotton Club directed by Francis Ford Coppola. In 1985, she attended Carnegie-Mellon University where she received her BFA in drama.
Upon her return to the States, and after the death of her beloved father, she began a life away from performing. She began working as a casting associate to Peter Wise of Wise & Assoc., casting national commercials and theater productions including Twist and Broadway's smash hit, Smokey Joe's Café. As executrix of her father's estate, Alexis continues to keep one foot in the dance and theater world. However, it is her passion for writing that has led her to greatest creative inspiration. She has made short story contributions to Before I Got Here, edited by Blair Underwood and Not in My Family, edited by Gil Robertson. Alexis is excited to be currently writing and preparing to perform her own one woman show, Not So Black and White for New York audiences. Alexis is married to Byron Stripling, internationally renowned jazz trumpeter and Artistic Director of the Columbus Jazz Orchestra. They live in Columbus, Ohio, with their two daughters.
Janet Stickmon
Prof. Janet C. Mendoza Stickmon, author of Midnight Peaches, Two O'clock Patience and Crushing Soft Rubies, is a teacher, writer, and performer. Stickmon has taught ethnic studies, social justice, history of Christianity, spoken word and algebra at Salesian High School in Richmond, CA for several years. She is currently a professor of Humanities at Napa Valley College, teaching Filipina/o-American Heritage, American Mind I and II, and Intro to Africana Studies. In addition to developing new ethnic studies curriculum over the past seven years, Prof. Stickmon is also leading a collaborative effort between the Humanities Department faculty and the Associated Students of Napa Valley College to open a cultural institute on campus in 2014.
Stickmon is the founder and facilitator of Broken Shackle Developmental Training—a program that promotes the use of healing techniques to help reduce the effects of internalized racism and has done workshops for women's resource centers and conferences in the Bay Area. As a member of the Napa Valley Ethnic Studies Advocates, Stickmon delivers collaborative presentations with students, encouraging the integration of ethnic studies into the K-12 curriculum
Janet Stickmon's memoir, Crushing Soft Rubies, has been used as a course textbook at U.C. Berkeley, San Francisco State University, Santa Rosa Junior College and Gavilan College. She is also a spoken word artist who has performed at several venues across the country. Through her literature and performances, she explores issues of love, motherhood, resilience, ancestral connection, and joy. Her latest book, Midnight Peaches, Two O'clock Patience is a collection of essays, poems, and short stories on the many dimensions of self-love. The text serves as a self-help book for women and men interested in tapping into the sacred feminine to explore issues of spirituality, ethnic identity, sexual freedom, self-care, and motherhood. Midnight Peaches, Two O'clock Patience has been used as a course textbook in colleges, universities and high schools. One of most well-known selections from this text is entitled, "Blackapina" and was featured in Positively Filipino magazine.
Stickmon holds a Master's of the Arts Degree in Ethnic Studies from San Francisco State University, a Master's of the Arts Degree in Religion and Society from the Graduate Theological Union in Berkeley, and a Bachelor's of Science Degree in Civil Engineering from the University of California, Irvine. Her work has influenced thousands of adults and adolescents for the last eighteen years.
Ananda Ilcken
Ananda Ilcken is a Curriculum Manager for the non-profit, enrichment program, Woodcraft Rangers. In this position, Ananda is
responsible for insuring Woodcraft Rangers' 300 plus field instructors have an engaging and inspiring library of expanded learning curriculum to choose from. With content areas spanning from Video Production to Mariachi to Science; in locations that culturally diverge as far apart as Monterey Park and South Los Angeles, Ananda has utilized her education in racial identity models and her experience as an African-American Dutch-Indonesian, to guide her through writing curriculum that meets the interests of Woodcraft Rangers' expansive student population. As curriculum Manager, Ananda supervises a team of writers that she leads through the hurdles of creating engaging project based learning activities for Woodcraft Rangers' diverse population of 6000 plus students a day as well as through the challenges of writing for the agency's equally diverse group of field instructors.