We had so many writers submit for the 2015 Mixed Remixed Festival that we decided we need to add a panel about the diverse ways in which they each came to writing professionally.  We're sure glad we did.  The program was standing-room only and one of the most talked about programs of the Festival.  We hope to share our recording of the program soon so that you can hear all the great advice and wisdom these talented writers shared!–Heidi Durrow, Festival Founder
List of Writer Panelists on Writing the Mixed Experience Professionally at Mixed Remixed Festival 2015
Writing the Mixed Experience Professionally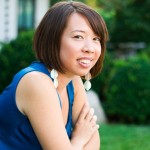 Erika Hayasaki is an assistant professor in the Literary Journalism Program at the University of California, Irvine, an undergraduate degree program dedicated to studying and practicing narrative journalism, where she teaches workshops in narrative nonfiction writing, as well as classes in digital storytelling. She is the author of The Death Class: A True Story About Life (published in 2014 by Simon & Schuster), and is a contributing health and science writer for The Atlantic and Newsweek. Erika spent nearly a decade as a reporter covering breaking news and writing feature stories for the Los Angeles Times.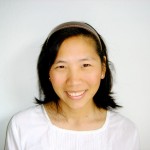 Jia-Rui Chong-Cook is national and science editor for Zocalo Public Square, a nonprofit ideas exchange that blends humanities journalism and live events. Zocalo publishes personal essays and news analyses that end up on the websites and op-ed pages of over 100 syndicate partners (including TIME, The Washington Post and USA Today). Prior to Zocalo Public Square, Jia-Rui was a reporter in the science and local news sections of the Los Angeles Times and a science writer and media relations specialist at NASA's Jet Propulsion Laboratory. She is Chinese-American, and the mother of a mixed-race child. She most recently spearheaded the "What It Means to Be American Project," a national, multiplatform, multimedia conversation hosted by the Smithsonian's National Museum of American History and Zócalo Public Square that brings together leading thinkers, public figures, and Americans from all walks of life to explore big, visceral questions about how our nation's past can help us understand its present and imagine its future.
Rebekah Sager is an accomplished writer and online media producer –adept at creating relevant and clever content for websites and publications.  Focused primarily on fashion and lifestyle, Sager has been published in Cosmo for Latinas, Hemispheres Magazine, WordsEtc, Girls Guide to Paris, FOX News Latino, and the Los Angeles Times.  Sager has worked for Google Maps and the Google owned, Zagat Guide.  Sager currently works as a Digital and Social Media Producer on the Dr. Phil Show.
David Horace Greer is an actor, playwright, and Tony-nominated producer. His new play Hour Farther, the "cosmic story of a mixed adopted son, searching for his 'real father,' who discovers how dangerously beautiful truth can be," was selected as a Semi-Finalist for the 38th Annual Bay Area Playwrights Festival in San Francisco next month. The first of a 3-play cycle (Hour Farther, Who Art, And Heaven), the play has been presented in staged readings and full-productions across the country (more dates TBA).  In addition to writing, David was on the Broadway producer teams for Mountaintop (starring Angela Bassett and Samuel L. Jackson), Gershwin's Porgy & Bess (starring Audra McDonald and David Alan Grier), the historic Black Stars of Great White Way (appearances by Cecily Tyson, Robert Guillaume, Ben Vereen, and Phylicia Rashād) at Carnegie Hall, and The Scottsboro Boys, which earned he and his team Tony-nominations for "Best New Musical." He also produced and acted in his play Peculiar People at Hartford Stage, consulted and appeared in the James Brown film Get On Up, and will appear in Don Cheadles' film about Miles Davis, Miles Ahead. A native of Oakland/ Three Forks in Kentucky, David was adopted but specifics of his ethnic background are unknown as he has, thus far, chosen not to find/ meet his birth parents. Greer is a University of Chicago Graduate School of Business graduate, was a Rotary International Scholar at the American University in Cairo (Egypt), and currently serves as Chief Budget Officer at George Washington University in Washington, D.C.
Stephanie Abraham is an essayist, media critic, blogger and business writer who has worked in media, academia and private industry. Her writings have appeared in numerous publications, such as Bitch, Role Reboot and Mizna, as well as the anthologies Nobody Passes: Rejecting the Rules of Gender and Conformity and We Don't Need Another Wave: Dispatches from the Next Generation of Feminists. She is currently working on her first memoir.