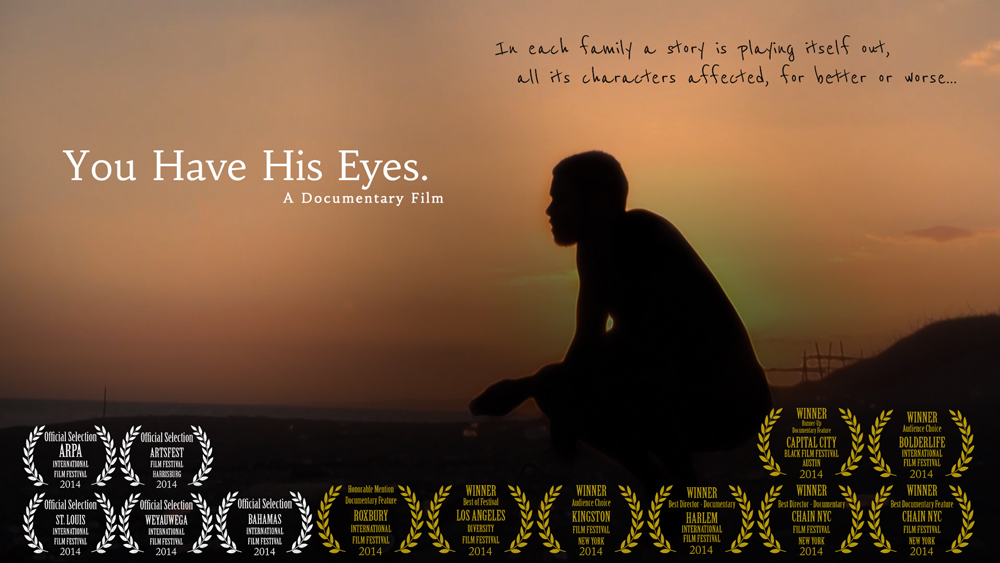 We screened a feature documentary called You Have His Eyes.  We can't recommend this film enough. Folks walked out teary eyed and choked up.  If you have a chance to see this film, don't miss the opportunity!-Heidi Durrow, Festival Founder
In each family a story is playing itself out. All its characters affected, for better or worse…You Have His Eyes chronicles the search for Lionel Scott, A Jamaican track runner and national record holder, who abruptly disappeared one day from existence. The story opens with a captivating personal confession from estranged birth mother to son. Heart warming as much as it is shocking, Neomi's account of her son's adoption is an empowering story about perseverance, sacrifice, resilience and above all love. "[Director Christopher] Wilson has used his skills to reveal a haunting story of love, mystery, and pain. By the time you reach the end of his escapade, your emotions are highly charged, filled with anticipation and hope. Wilson does not disappoint." (Emmy award winning journalist JC Hayward).
A South Florida native, Christopher Wilson is the founder and president ofCTW Productions. He honed his film and writing skills while attending the private college, Hawaii Pacific University. His entrepreneurial skills led him to become the CEO of 7one. A social organization intent on spreading an empowering message, "Live Life. 7 days a week. One day at a time.", and positive lifestyle to the collective global community. Christopher Wilson's personal journey has now become the most highly acclaimed film dealing with the subject of adoption on the market today. The director's first feature film has captivated audiences across America. Winning eight major awards in the preliminary stages of the film's festival circuit run. Including two best director nods, two audience choice awards, and two best of festival honors.