We are excited to tell you about a new film that is truly about the mixed-race and multiracial experience and has a powerhouse cast. WINDOW HORSES has a limited run in Los Angeles and you don't want to miss this! Learn more about the film and be sure to GO SEE IT! We have to show our support for these projects so that the film industry knows that there is an audience hungry for these stories.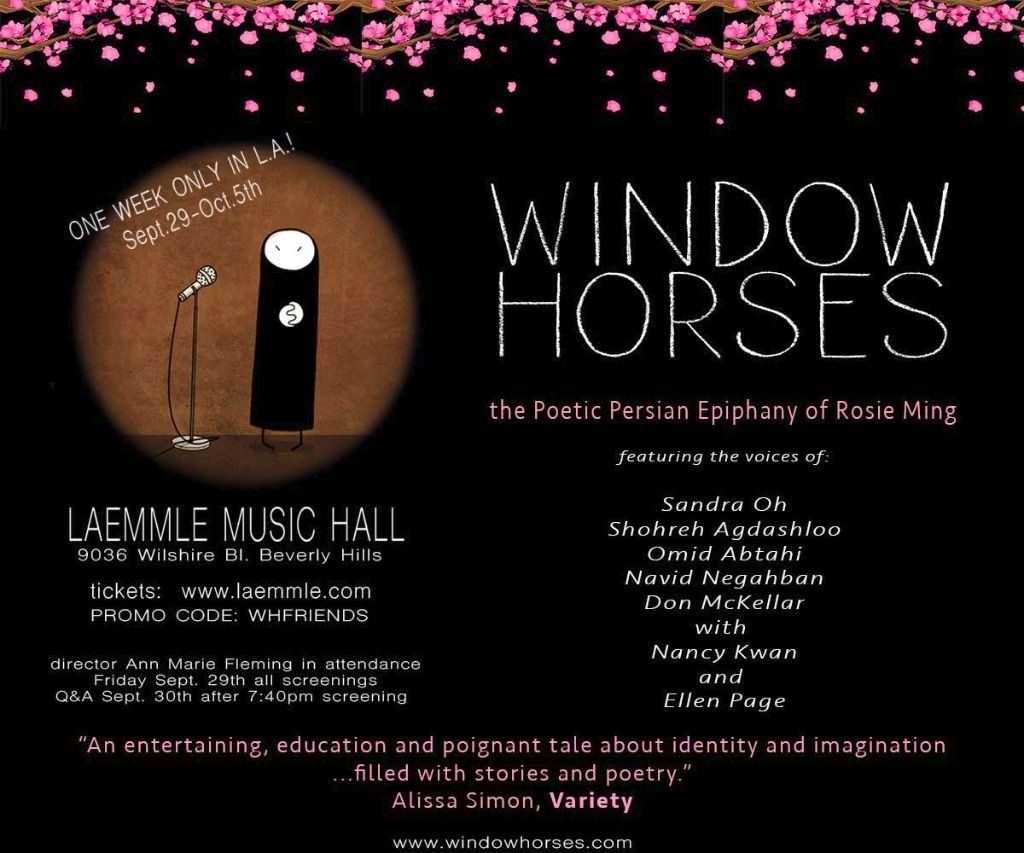 A half-Persian girl travels to Iran to attend a poetry festival, and discovers Persian art and history while building bridges between cultures and generations. Along her journey, she is forced to confront her past, including the truth about the Iranian father she thinks abandoned her.
Experience the beauty of Persian poetry and history in the award-winning film WINDOW HORSES–starring Sandra Oh, Shohreh Aghdashloo, Navid Negahban, Omid Abtahi, Ellen Page, Nancy Kwan and Houshang Touzie–during its exclusive LA theatrical engagement at Laemmle Music Hall in Beverly Hills, only Friday, September 29 – Thursday, October 5. Bring your friends and family, including kids! Use promo code WHFRIENDS for tickets at https://www.laemmle.com/films/42838.