For Kids and Young Adults
My Family Builders
We love this toy! It truly empowers children to explore a world of possibilities and build all kinds of modern families that looks like their own. Order NOW directly from the toy maker or from one of the fine retailers listed here.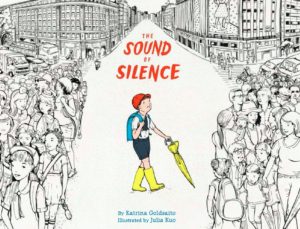 Sound of Silence, Katrina Goldsaito
We were so lucky to have Katrina present at the Festival this year! Her book has since earned rave reviews everywhere. Get a copy of this great children's book now.
The Sun is Also a Star, Nicola Yoon
This is Yoon's follow-up to her New York Times bestseller Everything Everything and it doesn't disappoint. If you are a fan of Eleanor and Park by Rainbow Rowell, you're really going to love this. It's a YA novel but it also has definite cross-over appeal.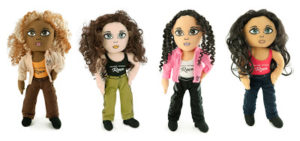 Mixed Chicks dolls
First of all we love Mixed Chicks hair products! And we really love these sassy new Mixed Chicks dolls! It's so hard to find mixed-race and multiracial dolls, but Mixed Chicks has found a way to celebrate all of the diversity of mixed-chick-ness! We think you'll love these too.
The Rock action figure
Well, let's just say, why wouldn't you want to have your very own The Rock doll to keep close!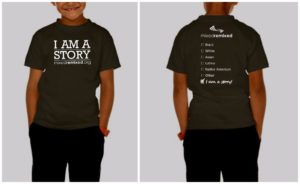 I Am A Story T-shirt for Kids
These t-shirts are the ultimate in cute and answer that question you know you or your kids always hear: What are you? Put an end to the questions and support the Festival by buying a t-shirt for someone you love.
For the Cook
Ziggy Marley Cookbook
We are huge Ziggy Marley fans and now are huge fans of the Ziggy Marley and Family Cookbook. You are going to love the variety of recipes that will fit you multi-culti life.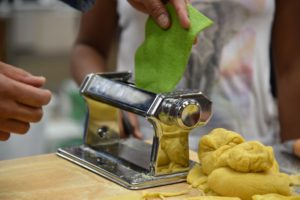 BLVD Kitchen Cooking Class
Do you have a budding cook in your house? Do you just want to learn to up your game? Well, if you live in the Los Angeles area this is the place you want to go. The chefs in residence teach a variety of classes on how to make fresh pasta, ice-cream from scratch, Indian food, spice blending, and the most delicious bread in the world. You can get a gift certificate for your loved one. I know that they would love it!
For the Music Enthusiast
Pink Martini, Je Dis Oui!
I heart Pink Martini, the ultimate band with a multi-culti vibe. The musicians are as diverse as the music. You won't go wrong by gifting this CD, newly released by the band or any of their other CDs either.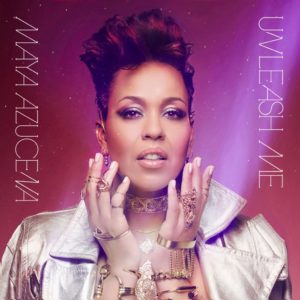 Maya Azucena
Maya is one of the most talented singers you may not know about it. But you defintely should. She sang at the Festival this year and had the standing-room only crowd enthralled. She has just released a new song Unleash Me that you should check out here. But also go check out some of her other work. Her voice is always beautiful and she always has an inspiring message in her songs.
For the Book Lover
Fiction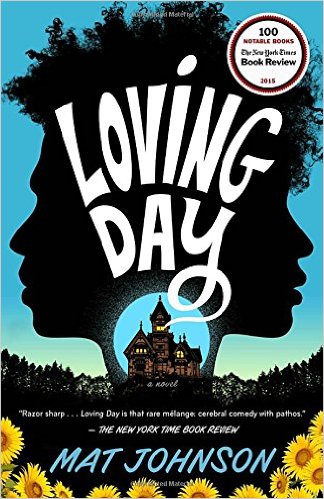 Loving Day, Mat Johnson
Mat Johnson's excellent book about a mixed-race man who must come to terms with his own racial identity when he learns that he has a daughter he never knew about. In a hilarious send-up on race and color and class, Johnson tackles the question of what would happen if there really were a utopia for mixed-race folks and families.
Non-Fiction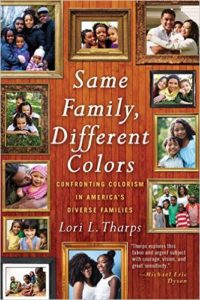 Same Family Different Colors, Lori Tharps
Lori Tharps' latest non-fiction book Same Family Different Colors is an excellent read and is bound to spark much-needed conversations. She tackles the difficult subject of colorism within families and society as whole. Her research and interviews are solid and entertaining.
FOR EVERYONE ON YOUR LIST
You can't go wrong if you give this as a gift! And if you place your order by Dec. 15 we'll be able to ship it so that it can arrive by Dec. 24. Quantities are limited!