I've been a blogger and member of Mixed Remixed for about a year and a half now and it's been a truly amazing experience being able to work with truly wonderful people. As soon as I started getting to know Clare, with a similar Caribbean/European background, I was definitely intrigued to know about this highly motivated and virtually always positive woman. The following interview was a treat as I got to know Clare a lot better and hopefully you, too, will see her in a more intimate and inspiring light.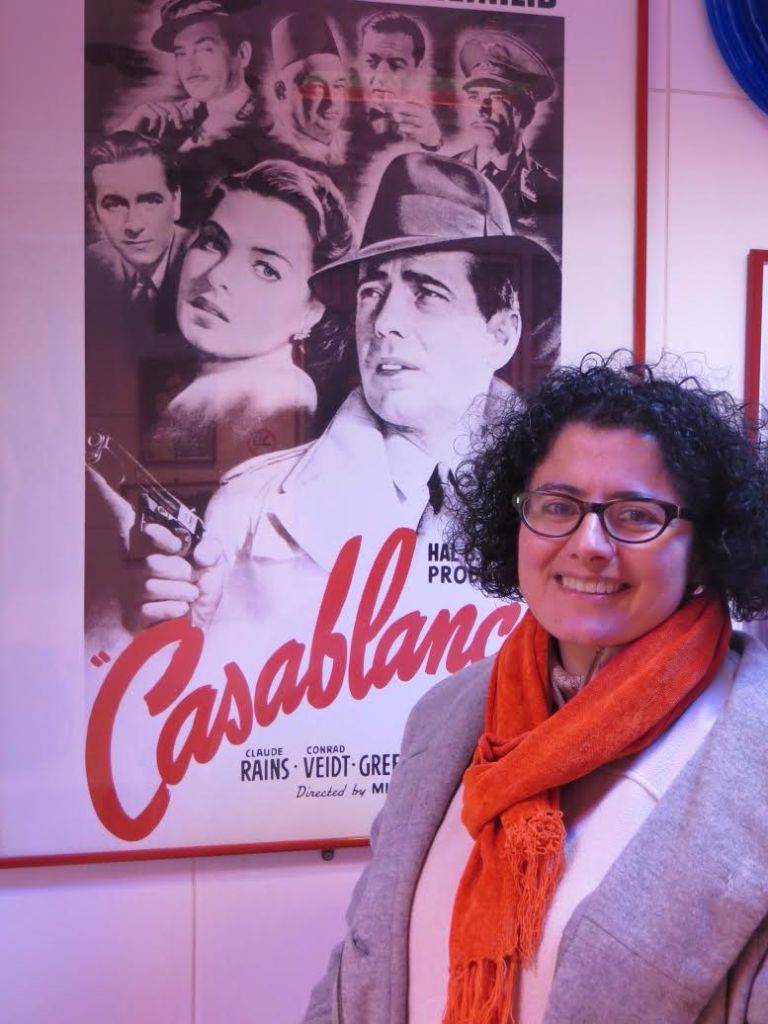 How did you learn about the Mixed Remixed Festival, and how did you first become involved?
I heard about the Mixed Roots event through Mat Johnson and Faith Adiele from the VONA writing community. Then I was Googling 'mixed race' (as you do), when the Mixed Remixed Festival came up. I hadn't been to a mixed race event since I was in my twenties and used to run a mixed/queer group called Mosaic, in London. But it spoke to something in me, it was the right event at the right time, and I took myself from San Francisco (where I live now) to LA to the festival. Heidi and all the other folks there couldn't have been more welcoming and generous. It felt wonderful to be there, like the homecoming I didn't know I'd been looking for.
What made you want to run this workshop?
My writing workshop at Mixed Remixed aims to make as space for writers who are mixed and queer, like me (!) as well as allies. I've been twice now to Mixed Remixed and always felt very at home there, but wanted to raise the profile of folks who were mixed and queer, to provide a space for us to meet each other, and to write about this intersection of our identities. Last year, I saw that younger folks were sometimes grappling with living within these two 'outsider' identities and wanted to show them that 'it gets better' as you get older and that you can hold these two identities comfortably and harness that 'outsider' status for your writing and for life in general. Also I don't know if my 'gaydar' is broken… but nowadays it's not always easy for me to spot other queer folks at an event and thought it might be the same for others!
It seems almost fashionable nowadays to be in an interracial relationship and to have "cute little mixed babies." Can you tell us how this may have been different for you growing up in England in a mixed Irish/Guyanese family in the late 70s/80s?
Being mixed definitely didn't seem fashionable when I was growing up. There was a lot of hostility to South Asian people in London when I was a child (I'm of Indo-Guyanese and Irish heritage) and it seemed to permeate our existence—I remember my sister's friend (whose parents were Pakistani) got her windows smashed most weekends, and I was aware of racist attacks and marches going on around me. I went to my first anti-racist protest when I was thirteen.  There was also hostility to Irish people, so sometimes I felt that we were getting it from both sides. At the same time, life was just life and you were a kid, learning to ride a bike, climbing trees, going to school, etc.
In my class at my Catholic girls' school, there was another girl, Bridget who was German and Indian (and yes, the teachers used to get us mixed up), one girl who was of Indian heritage and I think everyone else was white. I remember other girls making comments about 'Paki's' and getting really angry with them.
There was hardly any representation of mixed people in books or in the media then, and I remember that when I heard that the all-Ireland dance champion was half Indian, it felt like a personal victory. Also Phil Lynott, the leader of Irish rock band Thin Lizzy, was half Irish and half Afro-Guyanese so he was also strongly on my radar.
4. Have you always identified as a mixed person or were there times were you in fact felt pressured to commit to only one of your heritages? What was that like?
I've mostly identified as mixed. I remember when I was at community college in a politics class when I was 17 (by the time I was 16 I didn't want to be at a Catholic girls school any more) and about six of the kids were of South Asian heritage with two white boys. The two groups always sat separately—with me in the middle. I remember one of the boys always called me a 'f***ing half breed', which was very upsetting, and I didn't have enough confidence to challenge him at the time. Of course, I found out later that he was mixed as well, and ashamed of it. I think in my twenties in the cauldron of activism and student politics (I wouldn't have missed it for the world!) I probably embraced my South Asian side more, but then moved to a different balance in my thirties and beyond.
5. The cohesion among groups is often attributed to a shared experience or set of shared values. To what extent, if at all, do you think that there is a shared "mixed race experience" or "mixed-race values"?
In some ways there is no shared mixed experience. In my life I've probably met people with the exact same heritage as me, maybe four or five times. The only people I really know who share my heritage are my sisters.  But at the same time I have often feel very relieved and 'met' when in the company of other mixed people, that I can bring a part of myself that I can't necessarily bring everywhere else.
I remember thinking so much about my identity in my teens and twenties, writing about it, talking about it, finding obscure references in pop music. But now that's receded, I feel more stable in my identity and can withstand more of other people projecting their own identity, or sometimes one that they fear, on to me. I do feel a deep solidarity with other mixed folks. And I have a good mixed-race writer friend on each continent (Europe and the US) if I need to talk about a 'race' issue that's come up—someone I can just talk to without having to explain.
6. What would you say has been your greatest lesson as it relates to identity, self-love and race in our culture and society today?
That you have to hold your own identity steady. No one else can do it for you and you can't give away that right to define yourself, not to well-meaning old ladies  in the Mission district, who call you mi hija (my daughter), not to TSA officials who step you into a perspex tube at the airport, to test you for explosives, not to the people who want to practice their Spanish with you—even though you're not Latina. You have to hold your own complexity, keep it strong while allowing it to be flexible, and once you have that, you have something very precious. You.
There you have it. A triumphant story of finding yourself by embracing everything that you already are and falling in love with that.