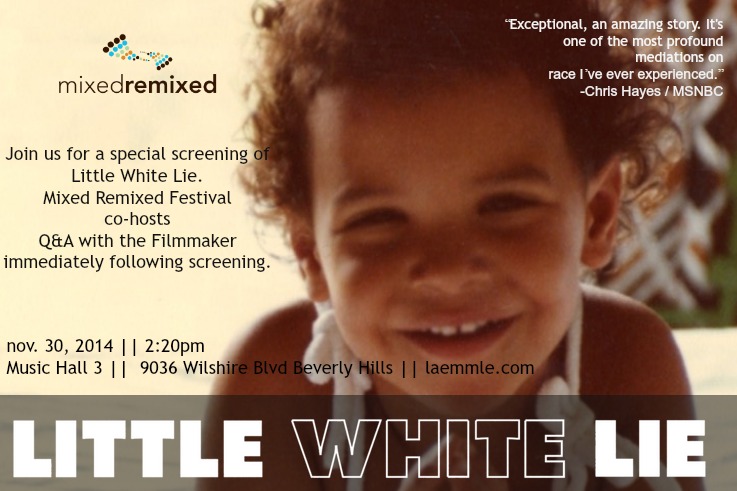 We are super-excited to announce our collaboration with Be'chol Lashon, a non-profit organization that works around
racial ethnic and cultural diversity in the Jewish community, for the amazing documentary film, Little White Lie.
Little White Lie, tells filmmaker Lacey Schwartz's story of growing up in a typical upper-middle-class Jewish household in Woodstock, NY, with loving parents and a strong sense of her Jewish identity — despite the open questions from those around her about how a white girl could have such dark skin.  It's an incredibly moving film that has received rave reviews and will be screening for a limited run in Los Angeles.
Please join us Nov. 30, 2014 for the 2:20pm show.  The Mixed Remixed Festival is proud to co-host a Q&A with filmmaker Lacey Schwartz moderated by Festival fave Aaron Samuels.  Tickets can be purchased on-line or at the box office.  Don't miss this!–Heidi Durrow
[youtube]http://youtu.be/qeLEgPJGIrQ[/youtube]