Honest Improv
June 10, 2016 11:30am-12:20pm
This fun, high energy, interactive creative workout is great for anyone who is looking to free themselves up and breakaway from linear thinking and shutdowns. Sean Michael is excited about offering a fun Spolin/game based improv workshop in a supportive environment. You'll be asking yourself the key questions, "How do I feel right now?", "Who am I, today?", "What does this mean to me?" and, of course you'll be employing the most basic of improv tenets, "Yes and!"  Focusing on relationship and agreement and building solid scenes from this strong base.  The workshop starts with natural introduction games and slowly builds to scene work by the end of the session.  This will be a fun workout for everyone from the first time improviser to the seasoned improviser. Please, wear clothing and shoes which allow for freedom of movement.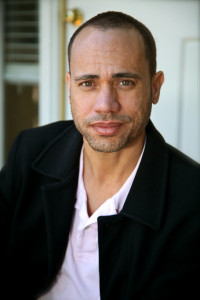 Sean Michael Boozer is a professional SAG-AFTRA Actor/Director/Writer with a strong background in improv as well as scripted material. SM is currently performing on iOWest's MainStage in "The Greene Boozer Elixir", a two person long form group with Tom Greene. Sean Michael has appeared in FX's Emmy Award winning The Shield, a John Landis directed comedy short and a slew of less impressive television and independent films. On stage, SM is a winner of Drama Beat Newspaper's Improviser of the Year, Drama Critics Circle Award as a member of The People's Republic of Improv, performed in several Fringe Shows and was a member of Unknown Theatre. Sean Michael mentors with Young Storytellers Foundation, which provides underserved public school students the opportunity to write stories and see them brought to life through performance. Being a big advocate of children and education SM was a school teacher for ten years as well as teaching Improv and Script Breakdown at the SAG Conservatory.
Sean Michael is excited about Working with the Mixed Remixed Festival and its commitment to collaboration and building in togetherness.