Parenting in a Multiracial Family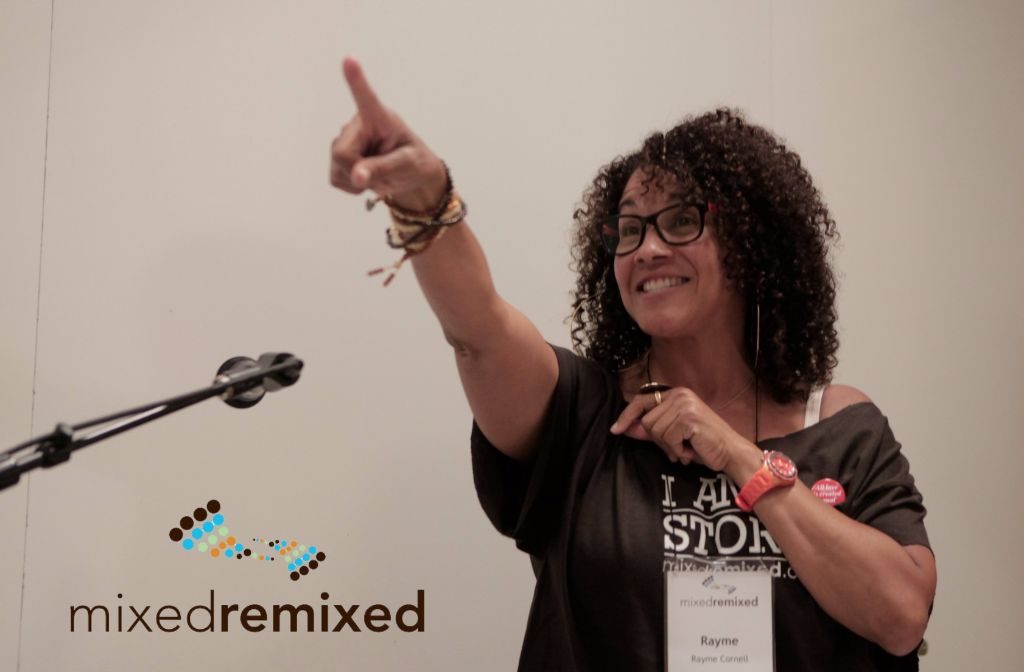 In response to being asked about the right time to discuss race with a child, Claude Knobler, author of the parenting memoir "More Love, Less Panic: 7 Lessons I learned about Life, Love, and parenting after we Adopted our Son from Ethiopia" told the following story:
About a month after I brought Nati home from Ethiopia, I went to the grocery store with my very blue-eyed daughter, and my blond son, and Nati. And the man putting the stuff in the bags said, "Is that your family?" And I said, "Yes." And he said, "Are those you children?" "Yes." And he said, "One of them is black." I said "Which one?"
Race is all around us, which is why raising kids in a mixed race family presents unique challenges, as well as unique rewards.
Mr. Knobler was among the panelists on the Parenting with Difference panel at the 2016 Mixed Remixed Festival, which was rounded out by Claudine Cooper, Elizabeth Enslin, Crystal Ksenjak, Lise Ragbir, Angie Sanders and Regina Wellman, and moderated by Rayme Cornell – an esteemed group of writers, bloggers, artists and advocates, each with a unique take on what it means to be a parent in a multiracial family.
The panel addressed the a broad spectrum of multiracial family situations, from overseas and transracial adoption to biological children of mixed race couples. Naturally, the question of when and how to discuss race with children was a recurring theme.
Ms. Wellman is the founder of BiracialBoom.com, a website dedicated to parents raising biracial children. She founded the site after raising her biracial children so that others might benefit from her "20/20 hindsight." Her advice was to introduce race via children's picture books, which today cover families of all shapes, sizes, hues and genders. Angie Sanders, adoption advocate and founder of an Adoptive Parents Support Group, also felt that this was important for a preschooler. School is a turning point with respect to having control over that to which kids are exposed. Picture books are a great way of taking control of the subject matter before kids enter a classroom setting.
This racial consciousness is not limited to skin color. Writer and curator Lise Ragbir shared that at this point in her life, Ms. Ragbir's daughter is more conscious of hair than of skin color – likely due, in no small, to the portrayal of young women and their hair in the Disney movie "Frozen."
Finding one's biological parents and the desire to seek out one's biological identity are natural yearnings in adopted children. ("Do you know who your real parent are?" is to the adopted child is like "What are you?" to us mixed race folk). Ms. Sander's approach to this issues was always to "keep an open dialog." Share what you know and teach your child to think critically about what's around him or her.
An important point to remember is that no parent can give their children everything. Referring to one of their trips to Africa with Nati, Mary Knobler, Claude's wife, who was in the audience for the panel discussion, described how upon visiting Ethiopia Nati experienced what it's like to be in the majority, and how that experience is just not something that they, as white parents living in the United States, can give Nati in his day-to-day life. "We can't give him everything. We do the best we can with what we have." As a mixed race father of a biological son and a daughter adopted from overseas, to that sentiment I emphatically relate.-Michael Maliner, Festival Blogger Twitter @plasticspoon
This is one story in a series about the programs held at the Mixed Remixed Festival 2016.  Please read through them all by searching our blog with "2016 Festival Re-Cap."