The Mixed Experience & New Media
June 14, 2014 11:00am-11:50am
Panelists: Abigail Allen, Mari Naomi, Grace Hwang Lynch, Channing Sargent
Save your spot by registering here. FREE!
Abigail Allen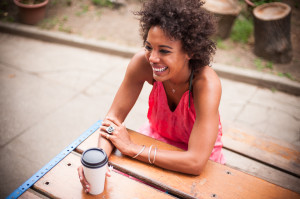 A half-black, half-white native New Yorker, storytelling Buddhist, and branding extraordinaire, Abby is the creator of Perfectly Mixed, a project documenting belonging and identity in America through the mixed race experience. It's been kicking around in her heart for as long as she can remember and she's so grateful for the chance to bring it to life. Abby has worked in the advertising and marketing industries for over 12 years on billion dollar brands like Olay, Listerine, L'Oreal and Aunt Jemima, launching countless campaigns across everything from print to social media. Not too long ago, she left her traditional advertising job to fall head first into serving the world by developing brand strategies, identities and marketing platforms for small businesses, companies, individuals and organizations that are "doing good." And so, because she believes marketing matters as much for saving the world as for selling toothpaste, she founded her firm, Neon Butterfly. Abby is also the Communications Director of the Brooklyn Zen Center and obsessed with pizza and peanut butter (not together).
Mari Naomi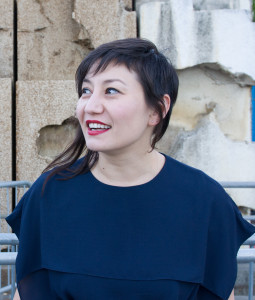 MariNaomi is the author and illustrator of the award-winning graphic memoir Kiss & Tell: A Romantic Resume, Ages 0 to 22 (Harper Perennial, 2011), the upcoming books Dragon's Breath and Other True Stories and Turning Japanese, (2D Cloud), and her self-published zine, Estrus Comics, (1998 to 2009). Her work has appeared in numerous anthologies, including, I Saw You: Comics Inspired by Real Life Missed Connections, Cheers to Muses: Contemporary Works by Asian American Women, No Straight Lines,Anything That Loves, QU33R and Action Girl Comics. Her comics and essays have been featured on The Rumpus, The Weeklings, Truth-out, SFBay.CA, The Comics Journal, The Bay Citizen, XOJane and more. MariNaomi's artwork has been featured in such venues as the De Young Museum, Yerba Buena Center for the Arts, the Cartoon Art Museum, San Francisco's Asian American Museum and the Japanese American Museum in Los Angeles. In 2011, Mari toured with the literary roadshow Sister Spit. She splits her time between San Francisco and Los Angeles.
Grace Hwang Lynch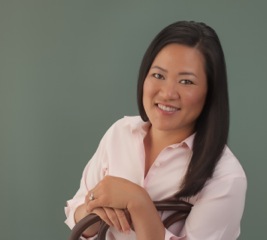 As a journalist and blogger, Grace Hwang Lynch explores the evolving relationship between communities of color and mainstream America. A former television news reporter, she founded HapaMama.com in 2008 to give voice to Asian mixed-race family issues. As News & Politics editor for BlogHer, she writes about current events and finds a diversity of stories. Whether writing about parenting, food or politics, Grace analyzes her subjects through the lens of culture and ethnicity. Her work has also been published by PBS and Salon, and in 2012, she was nominated for the Women's Media Center Social Media Award.
Channing Sargent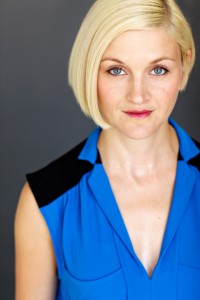 Channing is an actor, writer, and producer with a B.F.A. in acting from 
NYU's Tisch School of the Arts
 and the 
Moscow Art Theatre
, and is an alumnus of the 
Upright Citizen's Brigade
 comedy improv training program.  She is a producer of web content, working with the top 
YouTube
 multi-channel networks to create viral video campaigns. While working with Maker Studios in its first year, she produced viral videos for Shay Carl, Lisa Nova, HiimRawn, Ceciley and The Game Station, among others, and consulted with individual 
YouTube
 talent to grow their audiences across 
YouTube
 and social media. She then went to StyleHaul where she helped create a community production strategy for its network of fashion and beauty channels, and helped individual channels grow their audiences with YouTube's built-in resources. She currently produces branded content with Fullscreen, currently the largest multi-channel network, where she produced the
YouTube
 activations for @Summerbreak, the first real-time reality show on 
YouTube
.  In addition to acting and producing, Channing is Co-Editor in Chief of the
 Southern California Review
 and a writer for 
LA Weekly
 and 
LA Magazine
. She is working on her first book.  
www.channingsargent.com
; 
linkedin.com/in/channingsargent