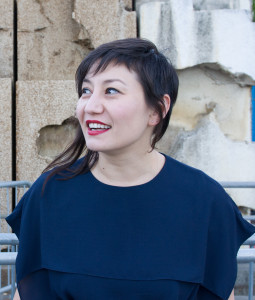 We were so lucky to have artist Mari Naomi participate in the inaugural Mixed Remixed Festival.  And now we're excited to tell you about her new book of graphic vignettes which will be out in September.
Dragon's Breath is an exciting new work you don't want to miss. In Dragon's Breath, "MariNaomi explores a wide spectrum of topics including youthful rebellion, mortality, disillusionment, and compassion. These poignant stories, some filled with hope, others tinged with remorse, are sure to appeal to even the most discerning reader."
LA-based folks!  You can catch Mari at Skylight Books (the Festival's official bookseller) September 26, 2014(Friday), 7:30 p.m. for her book release party and reading.  Free admission.  See you there! Skylight Books, 1818 N. Vermont Ave., Los Angeles.
Mari will be appearing at a number of venues.  Check here to see if she's coming your way!–Heidi Durrow