We were so pleased to screen these amazing short films from talented filmmakers.  The audience was moved by each of the films that dealt with the labels that people foist on the ethnically ambiguous to the difficult relationship that is rooted in cultural differences between parents and children.  If you have a chance to see any of these films which are doing the film festival circuit don't miss the opportunity. We can't wait to see what's next for these filmmakers.-Heidi Durrow, Festival Founder

List of Short Films Screened at Mixed Remixed Festival 2015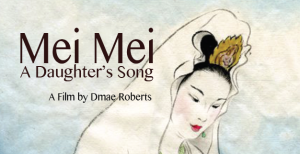 Mei Mei, A Daughter's Song is a cross-cultural tale of a mother and daughter separated by language and culture, yet bound together for life. (Running time 26 minutes.)
In 1990, producer Dmae Roberts won a Peabody-award for her radio documentary, "Mei Mei, A Daughter's Song." It was the first bi-racial and Taiwanese-American radio documentary on public radio. 25 years later, she created a half-hour film using the audio documentary "Mei Mei" as the soundtrack.
Mixing live action, animated effects and archival footage, "Mei Mei" tells the story of Dmae and her mother as they travel to Taiwan together after a long absence.
As Chu-Yin Roberts' story unfolds she reveals the abuse she experienced when she was sold into servitude at the age of two and her hardship growing up during World War Two. She talks about the female Buddha who saved her life. It soon becomes clear the tensions they experienced with each other had to do not only with the always-complicated mother/daughter relationship, but also the fact they were of different cultures yet intrinsically tied together because they were family.
This multimedia film is the 25th anniversary of the radio documentary that originally aired on NPR, BBC, CBC and ABC.
Dmae Roberts is a two-time Peabody winning radio art/writer whose work often airs on NPR. Her work is often autobiographical and cross-cultural and informed by her biracial identity. Her Peabody award-winning documentary Mei Mei, a Daughter's Song is a harrowing account of her mother's childhood in Taiwan during WWII. She recently adapted this radio documentary into a film. She won a second Peabody-award for her eight-hour Crossing East documentary, the first Asian American history series on public radio. She received the Dr. Suzanne Ahn Civil Rights and Social Justice award from the Asian American Journalists Association and was selected as a United States Artists (USA) Fellow. Her stage plays and essays have been published in Oregon Humanities magazine, But Still, Like Air I'll Rise (Temple University Press), Reality Radio (UNC Press), Alexander Press and The Sun Magazine, Where Are You From? by The Thymos Group and Mothering in East Asian Communities book collection by Demeter Press. Roberts has been writing a personal column for the Asian Reporter and been hosting/producing Stage & Studio on KBOO FM. She is the executive producer of MediaRites Productions in Portland, Oregon.
Dmae Roberts on-line:
Twitter: @dmaeroberts
Facebook: https://www.facebook.com/meimeifilm
Website: http://meimeiproject.com/
Mestizo

dir. Talon Gonzalez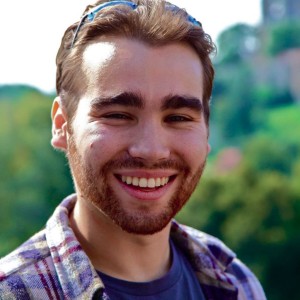 Talon Gonzalez is an independent non-fiction film director from Big Sur, California. He is a recent graduate from Occidental College in Los Angeles, California. He also attended FAMU international film school in Prague, Czech Republic in 2012. His student films explore topics relating to ethnic and cultural identity. He was awarded Best Editing at the 2014 United Nations Associate Film Festival for his short film, Mestizo. Talon is also a creative media director for the tech start-up, Student IDeals.
Running time 10:00 minutes
 Multiethnic individuals express the complexity of identity when confronted with the question 'What are you?' Through spoken word performances and interviews, subjects share their experiences of growing up mixed-race in the twenty-first century. Graphic animation helps visualize the existential dynamics of this growing demographic. This film confronts the viewer's preconceived notions of ethnic and racial identity by presenting the complex perspectives of globalized identities.