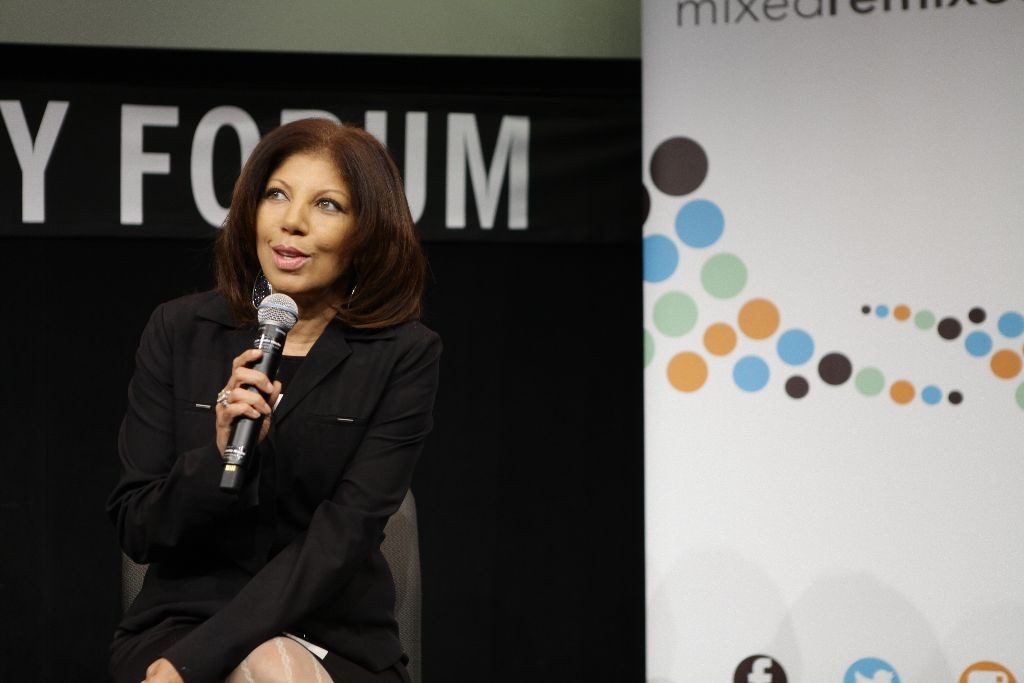 This panel was a favorite of many.  We laughed a lot but a lot of wonderful truths were told.  We will have video to share soon.  But in the meantime, what did you like most about this panel?-Heidi Durrow
[youtube]https://youtu.be/EdSgerauPac[/youtube]
What's So Funny About Being Mixed?
One of the hottest entertainers in Hollywood, Tehran Von Ghasri, better known as simply Tehran is an international comedian, host, TV and radio personality. Born to an Iranian father and African-American mother, Tehran is rare in every sense of the word. With undergrad degrees in International Politics and Communications, a Masters in Economics, and a Law Degree his humor is made up of unique life experience, intriguing cultural perspective, academic intelligence, and pure charm. As seen on Shahs of Sunset, Summer Break, hosting Take Part Live you can see Tehran live Mondays and Thursdays 10PM at The World Famous Laugh Factory on Sunset or hear him weekly on Imperfect Gentlemen.

Alex Barnett's comedy is about family, specifically his family. As the White, Jewish husband of a Black woman (who converted to Judaism) and the father of a 3 year-old, Biracial son, he focuses his attention on the challenges of being a parent in a bad economy and the issues that confront interracial families (including the dynamics between members of the same family who are of different races). Alex has been seen on the Katie Couric Show and the PIX 11 Morning Show, been featured on Sirius/XM Radio's "Raw Dog Comedy," NBC's EVB Live, RT TV America and NYC-TV and in The Wall Street Journal, The Huffington Post, and CNN.com.
Mat Johnson is the author of the novels Loving Day, Pym, Drop, and Hunting in Harlem, the nonfiction novella The Great Negro Plot, and the comic books Incognegro and Dark Rain. He is a recipient of the United States Artist James Baldwin Fellowship, The Hurston/Wright Legacy Award, a Barnes & Noble Discover Great New Writers selection, and the John Dos Passos Prize for Literature. Mat Johnson is a faculty member at the University of Houston Creative Writing Program.
Comedian, talk show host, wife and mother of two Sunda Croonquist is the host of JLTV's "James and Sunda" show and is the author of the Kosher Soul cookbook hitting shelves April 2015. Sunda can be seen every Saturday night at the world famous Laugh Factory in Hollywood hosting "All Star Comedy." Credits include The View, Comedy Central, E! and many others. Sunda is also the chair person of Gilda's Clubs annual event the "Laugh-Off," that is a event to bring awareness to Gilda's Club of Northern New Jersey which is a cancer support group for men, women and children who are living with cancer that was created by the late Gilda Radner of SNL fame.  She is also the owner and director of the LA School of Comedy in Westwood.
---