Naturally Curly or Straight Curious: Tips and Talk About "Biracial Hair"
June 11, 2016 10:00am-10:50am
If you're talking with mixed folks, you're probably going to talk about hair at some point.  This panel highlights the experiences, tips and hair tricks of several mixed people (both men and women).  Whether you're proudly naturally curly or straight-hair curious this is the panel for you to talk all things about biracial hair.  Plus meet the founders of Mixed Chicks and hear their story!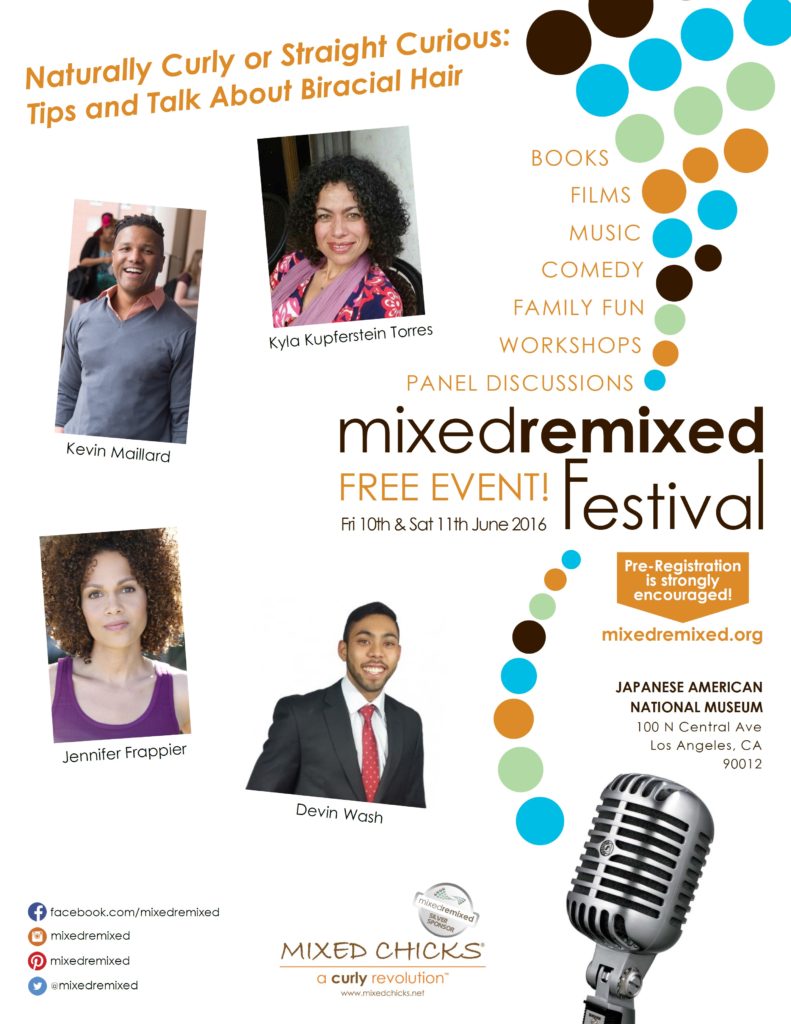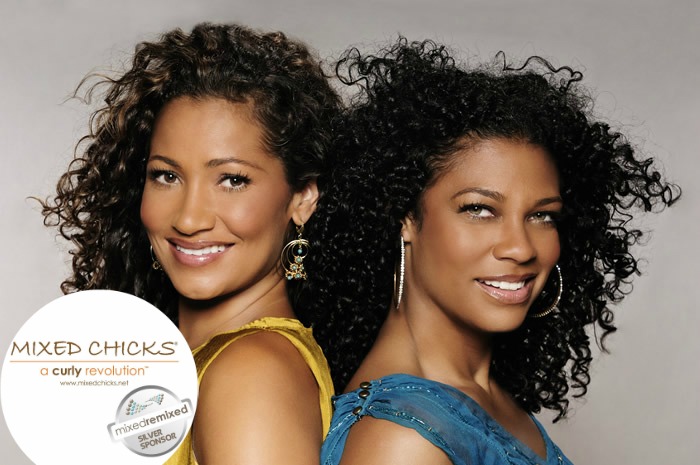 Kim ETHEREDGE (Los Angeles)
I grew up in Los Angeles, entertainment capital of the world. Sun, water, fun, convertibles…this is a beautiful place, but it is hard on hair. Participating in all of these everyday activities was a privilege, but try blow-drying your hair to style — now that was a nuisance, not to mention bad for my hair. In a place obsessed with looks, my life was hell. My hair is naturally curly, but I never would wear it out because I had to use too many products to get the look. I had to search from one end of the store to the other to concoct a combination for my "unruly hair." That was not only a pain, but expensive too! Lucky for me I met Wendi.
Wendi LEVY (New Jersey)
I am mixed. I have coarse, tightly curled hair on one side of the family tree and straight, limp hair on the other. Growing up on the east coast, there were black neighborhoods, white neighborhoods, a puerto rican neighborhood… everything was segregated. Even the stores were segregated: black section, white section; no in between. When kim and I met we were laughing about our common problem. The idea of making our own product seemed silly at first, but two years later, MIXED CHICKS was on the map.
Jennifer Frappier can be seen in national commercials for companies such as: Anheuser-Busch, Comcast, iChooseAdoption, McDonald's, Microsoft, Skechers and Sony PSP.  Jennifer is excited to share her first documentary. Chill is a film that introduces "social egg freezing" and follows the modern-day journey to motherhood. Jennifer's egg freezing story has been featured in the Italian fashion magazine Gracia, on FOX, KTLA's Health Smart, Australia's Sunday Night, ABC's 20/20 with Aditi Roy and on the front page of the Los Angeles Times.
Kevin Maillard is Professor of Law at Syracuse University and a contributing editor to the New York Times. He specializes in Family Law, Constitutional Law, and Popular Culture. He writes for The Atlanticand provides on-air commentary to ABC News and MSNBC. He is the co-editor of Loving v. Virginia in a Post-Racial World (with Rose Villazor, Cambridge 2012).  An enrolled member of the Seminole Nation of Oklahoma, he is the author of the forthcoming children's book, FRY BREAD.
Devin Wash was born and raised in Los Angeles and graduated from the University of California Santa Barbara with a BA in Economics. He obtained his CA Real Estate license and is now a mortgage broker with Rosano Partners in downtown LA. He specializes in debt and equity placement for all types of commercial real estate.
Kyla Kupferstein Torres is an educator and writer in New York City. Kyla has broad experience in education; she has held positions at top schools, and created college preparation programs targeted at low-income and first-generation students in high-poverty communities. Her writing is concerned with issues of identity and how our personal stories inform our choices. She is a frequent consultant to and speaker at education and parenting advocacy groups.  She is a member of the Mixed Remixed Festival Board of Directors.