Interracial Relationships in Films: 50 Years After Loving v. Virginia
We are excited to share two special film screening programs that feature filmmaker Q&As and also a special discussion with leading scholars in their fields. We will showcase recent films about interracial relationships in the morning program and films about the mixed-race and multiracial experience and identity in the afternoon program. Immediately following the screenings there will be scholar-led talks that connect current storytellers' work in a larger historical and legal framework and link the social, cultural and economic status of multiracial populations to the broader dynamics and politics of race. There will be an opportunity for the audience to ask questions. Filmmakers will also be available to answer audience questions.
June 10, 2017
10:00am-10:50am
FREE!
PG: Racial Discretion is Advised
dir. Akil McKenzie
Exploring the impact of race and culture on relationships, PG is specifically pertaining to parents that feel uncomfortable with their children being romantically involved with someone outside of their race/culture. The film ventures through different avenues of dealing with this issue, while still maintaining one's relationship with their parents.
Akil McKenzie is a film director, cinematographer, and editor that is enrolled in his third year at Sheridan College's Bachelor of Film and Television. He has filmed and edited weddings, short films, music videos, and more. He is a hard worker that takes pride in his work and adjusts quickly to any situation. He is very easy going with a charismatic attitude.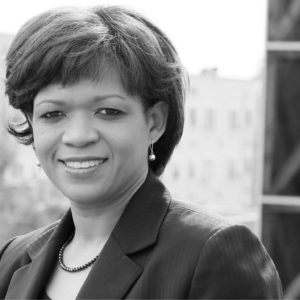 Kimberly West-Faulcon, the former Western Regional Counsel and Director of the NAACP Legal Defense and Educational Fund, Inc, holds the James P. Bradley Endowed Chair of Constitutional Law at Loyola Law School in Los Angeles. West-Faulcon was featured in the Los Angeles Simon Wiesenthal Museum of Tolerance "Freedom's Sister" Exhibit as a "Southern California Freedom's Sister" in 2011. In addition to her selection as a "Southern California Super Lawyer" in 2004, 2005, and 2006 and a "Rising Star Lawyer Under 40" in 2004 by Los Angeles Magazine, she was recognized in the 1999 millennial issue of Ebony magazine as one of Ebony's "Ten for Tomorrow" (along with Serena Williams, Sean Combs, Chris Rock, and Tiger Woods) "who will almost certainly redefine their fields in the next millennium." She has also been featured, quoted and interviewed extensively by national media such as CNN, The New York Times, The Los Angeles Times, The Chronicle of Higher Education and NPR.
4th Annual Mixed Remixed Festival
Los Angeles Theatre Center
514 S. Spring Street
Los Angeles, CA
This project was made possible with support from California Humanities, a non-profit partner of the National Endowment for the Humanities. Visit www.calhum.org.
Any views, findings, conclusions, or recommendations expressed in this program or on this website do not necessarily represent those of California Humanities or the National Endowment for the Humanities.