We're taking a look back at the year and wanted to highlight some of the big stories about biracial and mixed race people and experience that made the headlines this year. Here are our top 10-ish in no particular order. What did we miss?
Loving, the film
If you haven't seen the film yet, you simply must. We were so excited that Focus Features signed on as a sponsor this year as they worked to reach the audience that this film would mean the most to. When we finally saw the film in a private advanced screening we were not disappointed. The performances of Ruth Negga (a mixed chick!) and Joel Edgarton are quietly stunning. Director Jeff Nichols has done a wonderful job in portraying the people behind the case of Loving v. Virginia. I'll say it again: If you haven't seen the film yet, go see it NOW–and if you have go see it AGAIN! We want to make sure that Hollywood knows that when they make stories about our experience and our lives we will support them!
2. Prince Harry and Meghan Markle
There's no telling how long this couple will continue to be a couple, but they are now and I think it's pretty darn cool. We might have a mixed chick as British royalty soon according to this report. Stay tuned.
3. The Rock is People's Sexiest Man Alive
The Rock was named People's Sexiest Man Alive this year and who are we to disagree! He's had an amazing year professionally as well with his hit comedy with Kevin Hart and then his star turn in the Disney animated film Moana –you're welcome! I can't wait to see what he does next.
4. Mixed Remixed Festival 2016
Yup, we put the Festival on the list because it was the very biggest and best it's ever been. We received write-ups by NPR, NBC News and the Los Angeles Times. We set attendance records (close to 1000 people this year) and we had a line-up that was unparalleled–not to mention the most amazing live event show to date where we honored Taye Diggs and Shane Evans for their book Mixed Me! We're working on how we can follow up all of the amazing-ness already. Again, stay tuned.
5. Kamala Harris Elected to U.S. Senate
I think Kamala Harris is the first mixed chick ever elected to the Senate (but please fact check me if you can). She will represent California as the first black female senator and the first Indian-American senator from our state. We hope you can do the important work the country needs, Sen. Harris!
6. African-American Culture and Denmark Conference
Okay, you may not have heard of this, but it was a really important conference. It was a two-day conference at the University of Copenhagen that really was illuminating. You would be surprised about how many connections there are between Denmark and African Americans: black American jazz artists that emigrated there, Nella Larsen, painter William H. Johnson, and even Booker T. Washington had ties to the country. The fact that they are talking about racial and cultural connectedness in Denmark that has for so long been a homogeneous population is real progress!
7. Key & Peele Take Home an Emmy
What can we say but BRAVO! Yes, we miss the duo on their show, but we're so glad that they received the recognition that they so deserved. They are both busy with lots of new projects. We continue to be their biggest fans.
8. Saying You're Multiracial Makes People Think You're Prettier
I wouldn't exactly categorize this as good news, but there it is. Robert Reece in a study found that black people who simply said that they had multiracial identity were perceived as more attractive. According to Reece: "Not only were people who identified as multiracial rated as more attractive on average, but even the multiracial people with the darkest skin tones were rated as more attractive than the monoracial black people with lighter skin tones. In essence, this combination of results means that simply identifying as multiracial may make a black person appear more attractive to others, regardless of how he or she actually looks." I'm not sure what the takeaway should be with this information. What do you think?
9. Women Are More Likely to Identify as Mixed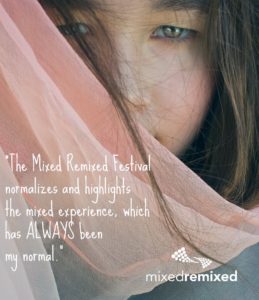 I wasn't surprised to read about the study that found that mixed-race women are more likely to identify themselves as mixed race than men. According to Stanford professor Laura Davenport, who did the study: "It would seem that, for biracial women, looking racially ambiguous is tied to racial stereotypes surrounding femininity and beauty." This was another important study that is helping us understand how racial and gender identities work together–something we will need to understand better as we become an increasingly mixed-race and multiracial country.
10. Hamilton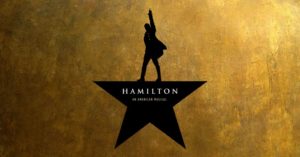 What can I say about Hamilton that hasn't already been said? It's an amazing genius achievement in every way and has had a profound impact on American culture with everyone from teens who have memorized the soundtrack and now also the mixtape songs. Congrats to Lin Manuel Miranda and the whole multicultural cast on all of the success and thank you for the great work you do!
Okay, so what did I forget? Do tell! And happy new year!


Join us for the largest gathering of multiracial and mixed-race families and people in June 2017 for the 4th Annual Mixed Remixed Festival.