Multiracial & Mixed Race Filmmakers Q&A
June 11, 2016 12:00pm-12:50pm with filmmaker Q&A
Almost Asian: Group Therapy
dir. Chris McPherson Producer/Actor/Writer:Katie Malia
Running Time: 2:10 minutes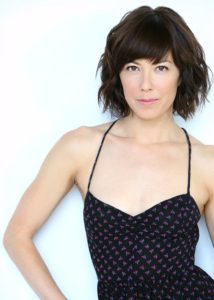 Katie Malia is an "ethnically-ambiguous" actress and writer in Los Angeles. Having appeared in 100+ national commercials and print campaigns with acclaimed directors Mike Mills, Marc Forster and more, Katie has been featured on TV and recently guest starred on FOX's Sleepy Hollow. Katie studied at Columbia University in New York and recently was a performer and writer in the 2016 CBS Diversity Comedy Showcase. Oh yeah, and she hates the term "ethnically-ambiguous."
Kim Loo Sisters
dir. Leslie Li
Running Time: 8:07 minutes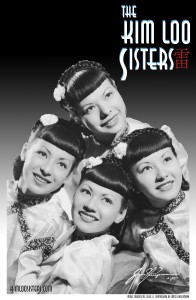 An intimate, warm-hearted story about four biracial sisters who broke through the 'bamboo ceiling' of American mainstream entertainment to become the first Asian American act to star in Broadway musical revues.  They shared top billing with Frank Sinatra, The Three Stooges, Jackie Gleason and Ann Miller.  They are also my mother and my three maternal aunts.

The Kimmies, as they were called, cut their theatrical teeth in kiddie revues in their hometown of Minneapolis, MN, graduated to a family act on vaudeville circuits across the country, and landed on the Broadway stage and Hollywood screen as a jazz vocal quartet who specialized in swing music.  When one of the sisters left the act to marry the son of the vice president of Nationalist China and witnessed the Chinese Civil War of 1945-1949 first-hand, her three siblings carried on as the three Kim Loo Sisters — "the Chinese Andrews Sisters — and joined the USO to perform for American and Allied troops stationed in Europe during the Second World War.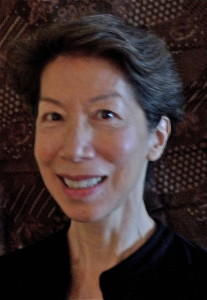 Leslie Li is the director of the feature-length documentary — The Kim Loo Sisters — about a jazz vocal quartet popular in the 1930s and 40s who became the first Asian American act to star in Broadway musical revues.  The "Kimmies" as the sisters were called are her mother and her three maternal aunts.  Leslie is also the author of Bittersweet: A Novel (Tuttle Publishing); Daughter of Heaven: A Memoir with Earthly Recipes (Arcade Publishing); and Just Us Girls: The Companion Book to The Kim Loo Sisters (Four Seasons Press).
Maya Osborne: Confessions of a Quadroon
dir. Barry Mayo
Running Time: 12:21 minutes
Maya Osborne: Confessions of a Quadroon is a 12-minute documentary short about 20-year old mixed-race Bard student/ spoken word artist Maya Osborne. The film is centered around a slam poetry performance of her most noted poem at the NuYoRican Poets cafe in NYC. This piece features Maya's first person account of her struggles with her biracial identity, along with both her mother and father's personal perspectives. They are separated.
Former radio broadcasting veteran, Barry Mayo is a photographer/documentarian whose work primarily addresses issues of race in both still photography and film. In addition to the photographic documentation of his travels, Mayo spent a year at the International Center of Photography where he focused his work on the offspring of mixed raced unions. He'll be
starting principal photography on his next project in April, looking at the subjects of both transgender and mixed race identity.