We're excited to present the first annual Mixed Remixed Storyteller's Prize at the 2014 Festival.
January 22, 2014 (Los Angeles)–Mixed Remixed Festival Storyteller's Prize Honors Comedy Central's Hit Comedic Duo Key & Peele and National Book Award Finalist Susan Straight.  [pdf].
The Mixed Remixed Festival will present the annual Storyteller's Prizes to Comedy Central's hit comedic duo Key & Peele and National Book Award Finalist Susan Straight on June 14, 2014 at 6:30pm at the Japanese American National Museum in downtown Los Angeles, 100 N. Central Avenue, Los Angeles, CA 90012.  The event is free and open to the public.  A hosted dessert reception will immediately follow the awards presentation and live performance.  The Storyteller's Prizes will be presented as part of the Festival's dynamic live performance which features some of the best comedians, musicians and spoken word poets. Reservations—which will open Feb. 14, 2014—are strongly encouraged.
The Storyteller's Prizes are awarded each year to artists, scholars and activists who have shown a dedication to celebrating and illuminating the Mixed experience.
The 2014 Storyteller's Prize recipients are:
Comedy Central's hit comedic duo Key & Peele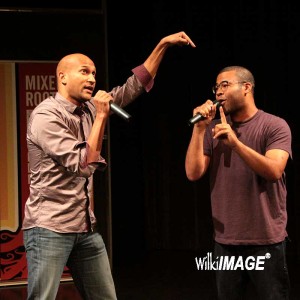 Originally hailing from New York, Jordan Peele moved to Chicago, where he performed at both Second City Chicago and ImprovOlympic. Peele then crossed the pond to Amsterdam to work with Boom Chicago Theater, but was lured back to the States by a starring (and Emmy-nominated) role on five seasons of MADtv. Currently, he plays Dr. Brian on Adult Swim's Children's Hospital, and has also appeared on TVs RENO 911! and Love Bites. Peele has appeared in such movies as Little Fockers and the upcoming Wanderlust.
Keegan-Michael Key got his start in comedy at Second City Detroit, and later moved on to their Chicago company where he received awards for his writing and performance. While still in Chicago, Key made the jump to TV, starring in Fox's MADtv for six seasons, and scoring recurring roles on shows like RENO 911! and Gary Unmarried. Key can also be seen on the big screen in movies including Role Models, Due Date, and Just Go With It.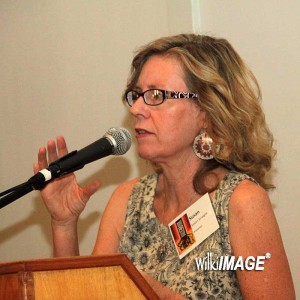 Susan Straight
Susan Straight was born in Riverside and still lives there with her family. She has published seven novels and one middle-grade reader. Highwire Moon was a finalist for the National Book Award in 2001; A Million Nightingales was a finalist for the Los Angeles Times Book Prize in 2006. Her short stories have appeared in Zoetrope, The Ontario Review, The Oxford American, The Sun, Black Clock, and other magazines. "The Golden Gopher," from Los Angeles Noir, won the Edgar Award in 2007; "El Ojo de Agua," from Zoetrope, won an O. Henry Award in 2007. Her essays have appeared in the New York Times, Reader's Digest, Family Circle, Salon, The Los Angeles Times, Harpers, The Nation, and other magazines. She was awarded a Guggenheim Fellowship to work on Highwire Moon, and a Lannan Prize was an immense help when working on Take One Candle Light a Room.